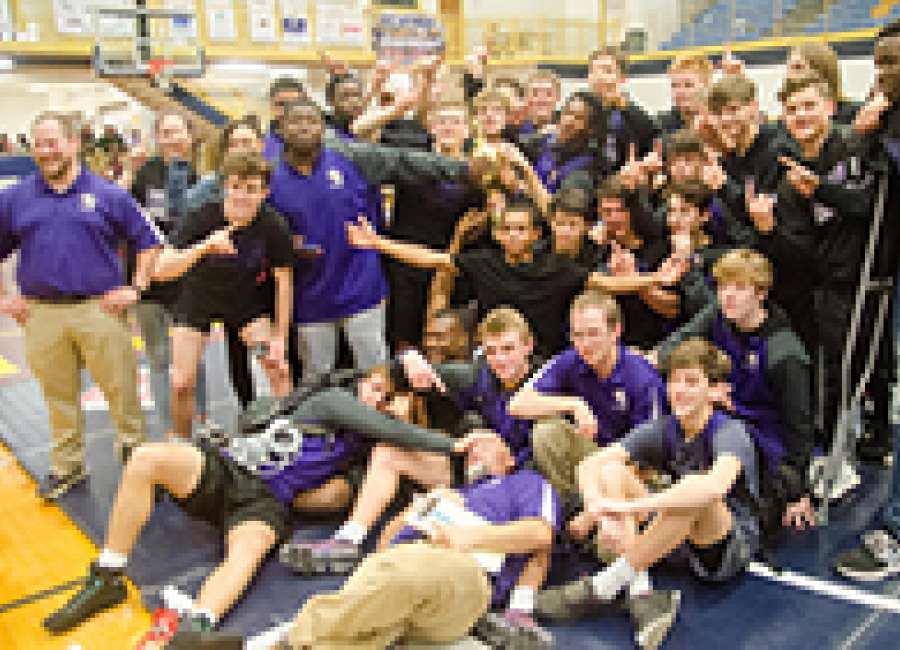 For the East Coweta and Newnan wrestling teams, all roads lead to the Centerplex in Macon for the annual GHSA Class 7A state duals.

Action begins on Thursday and runs through Saturday.
East Coweta will head into the event as the No. 1 seed out of Region 2 7A after beating rival Newnan 42-30, while the Cougars enter as second team out of the region.
East Coweta opens the double-elimination event against North Forsyth, while Newnan goes up against West Forsyth.
Before the two rivals got together on the mats, they rolled to easy victories in the preliminary matches with East Coweta beating Pebblebrook 45-26 and Wheeler 39-24.
Newnan stormed by Westlake (75-6) and Campbell (84-0).
East Coweta got pins from Walter Lloyd (195), Christian Gordon (113), Jake Gabriel (132), Jake Madison (138), Camden Key (145), Jaxson Gardner (152),
Newnan picked up pins from Quinn inman (215), and Newnan's Max Broach.
Region 2 7A Duals
East Coweta 42, Newnan 30
195: Walter Lloyd (EC) pin Heflin (N); 215: Quinn Inman (N) pin Searcy (EC); 275: Paul Carroll (N) dec. Malachi Dudek 7-3; 106: Connor Marsh (N) wins forfeit; 113: Christian Gordon (EC) pin Mason Hillegas (N), 5:49; 120: Tristan Kendzierski (N) wins forfeit; 126: Allen Simms (N) dec. Phillip Carroll (EC) 9-5; 132:Jake Gabriel (EC) pin Marlin Wortham (N), 3:58; 138: Jake Madison (EC) pin Malik Dyer (N), 1:38; 145: Camden Key (EC) pin Branden Brown (N), 5:15; 152: Jaxon Garner (EC) pin Ayden O'Grady (N); 160: Max Broach (N) pin Jaison Render (EC), 2:36; 170: Tristan Young (EC) dec.Sean Johnson (N) 9-4; 182: Kian Hauser (EC) dec. Peyton Toth (N) 6-4, sudden victory.
Pool Matches
East Coweta 45, Pebblebrook 26
East Coweta 39, Wheeler 24
Newnan 75, Westlake 6
Newnan 84, Campbell 0