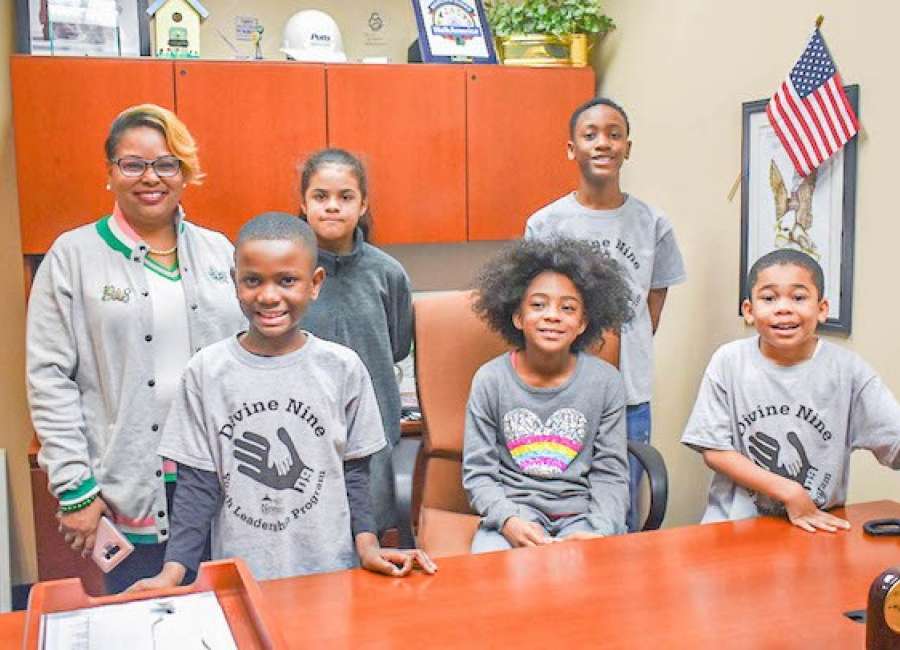 Students involved in the Divine Nine Student Leadership Program at Ruth Hill Elementary School recently had a chance to explore Newnan City Hall and learn about local government, city planning and community services.

Presentations were led by Newnan City Manager Cleatus Phillips and Councilwoman Cynthia Jenkins, and the tour included stops in the finance, building and planning departments to speak with employees about what they do for the city.
The Divine Nine Leadership Program is a mentoring program for fourth- and fifth-grade students at Ruth Hill Elementary School.
The program was formed by The Divine Nine, which are historically African American fraternities and sororities who have local alumni chapters in the area.
This is the third year the program has been sponsored by The Divine Nine at Ruth Hill, and there are currently 13 students involved.
The Divine Nine Leadership Program was formed because of a need Newnan Councilwoman Cynthia Jenkins found from the findings of the crime reduction task force in 2014.
Jenkins said she found that there were a lot of programs in place to help youth who were going down a wrong path, but not many preventive programs.
So, she reached out to the Divine Nine to help her start a program at Ruth Hill, which at the time was a school on the needs improvement list in her district.
The Divine Nine has covered topics such as self-esteem building and public speaking with the students. They focus on building their confidence, and teachers recommend students for the program.
The Divine Nine also takes the students on outings like high school basketball games and musicals.