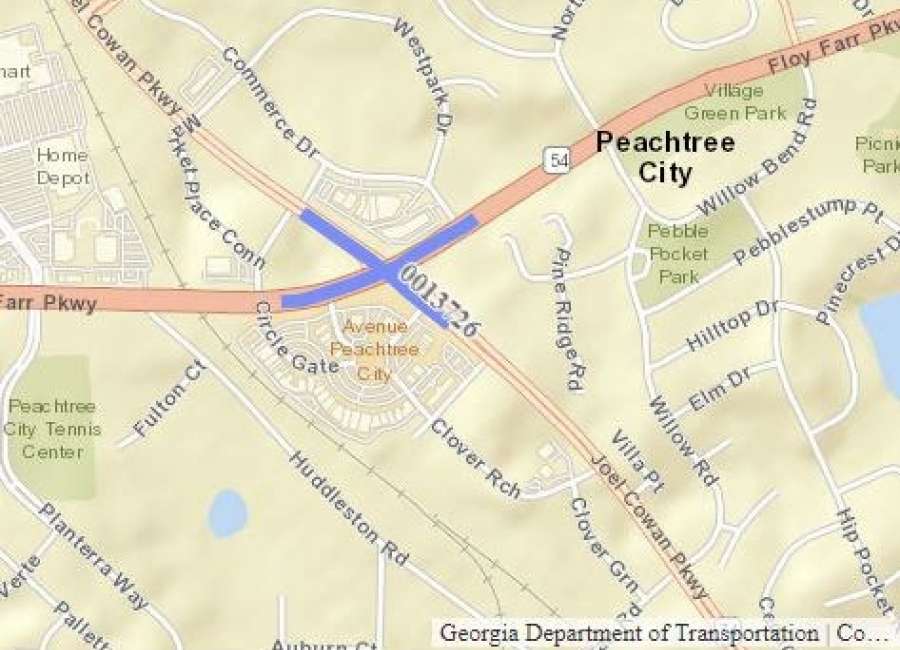 One of the intersections most hated by Coweta County residents isn't even in Coweta County – it's the intersection of Ga. Hwys. 74 and 54 in Peachtree City.

It might become slightly less infuriating with the Georgia Department of Transportation's plan to install "displaced left turn" lanes.
A Location and Design public information open house on the proposed project will be held Thursday at the Peachtree City Public Library, 201 Willowbend Road, from 5 to 7 p.m.
The meeting will be drop-in style, with informational displays and GDOT staff and others available to talk to visitors. There will be no formal presentation.
The displaced left turns will be for those on Hwy. 74 turning left onto Hwy. 54, from both directions.
A displayed left-turn intersection, also known as a "continuous flow intersection," eliminates the need for a left-turn arrow and left-turn cycle at the main intersection.
Instead, drivers wishing to turn left move into a designated left-turn lane well in advance of the problematic intersection. In that lane, the traffic wishing to turn left is actually to the left of oncoming traffic.
When the light turns green, motorists can turn left without crossing oncoming traffic.
"Traffic traveling through the intersection can move more efficiently and safely, not having to slow for vehicles that might be turning against it," said Penny Brooks, regional spokeswoman for GDOT. "And motorists needing to cross over to the left can do so in a place where they don't have to navigate against the through traffic."
At intersections across the U.S. where the displaced left turns have been added, the number of accidents was decreased significantly, and drivers saved time, Brooks said.
The purpose of the open house is to give the public an opportunity to view the proposal, ask questions and make comments, Brooks said.
Written comments will be accepted through Feb. 6 and can be submitted to: Eric Duff, State Environmental Administrator, Georgia Department of Transportation, 600 W. Peachtree Street NW - 16th Floor, Atlanta, GA 30308.
Typically, the location and design open house meetings are held a few years before work begins on a road project.