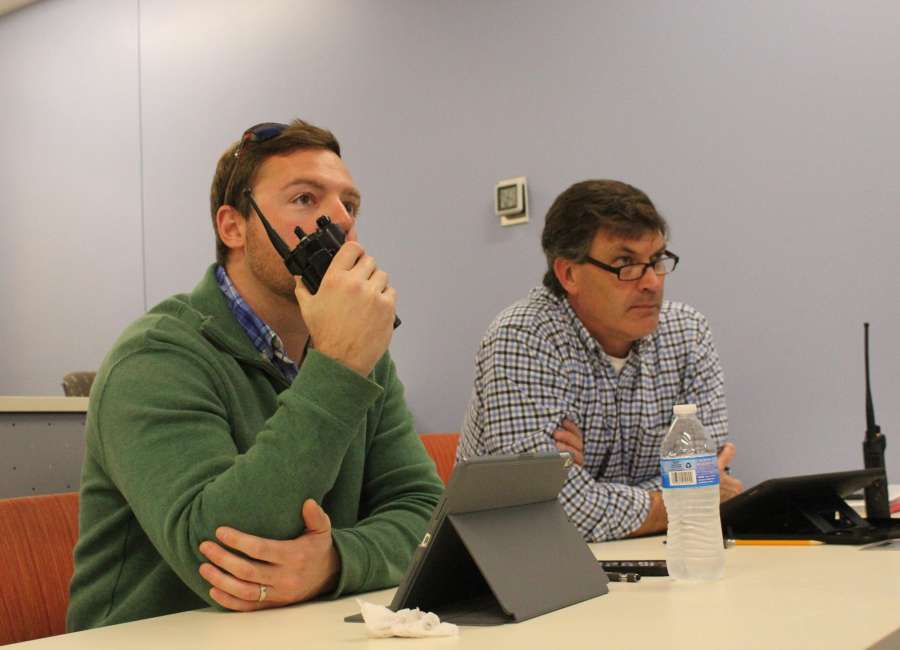 Coweta emergency response agencies broke in the new Emergency Operations Center at the 911 center with a simulation training exercise.
Representatives from local fire departments, law enforcement agencies and Newnan Utilities took part in the simulation.
"It's a training scenario to see how everything works," said Michael Terrell, director of the 911-EMA Center. "This is kind of a test for this room."
"It's good to get everyone in a room together," said Arlene Whisenhunt, assistant director of the 911-EMA Center.
The simulation used archived calls to Coweta 911 during Hurricane Irma in 2017. The first responders in the room used radios and reacted to the calls as if they were just coming in.
Calls were fed into the EOC by dispatchers.
The agencies responded to the calls that were within their jurisdiction or deferred to another agency if they needed assistance with the scenario.
"They are sending their appropriate responses to those events," said Nic Burgess, Emergency Management Coordinator. "This is exactly how we'll respond to an emergency or a disaster in Coweta County."