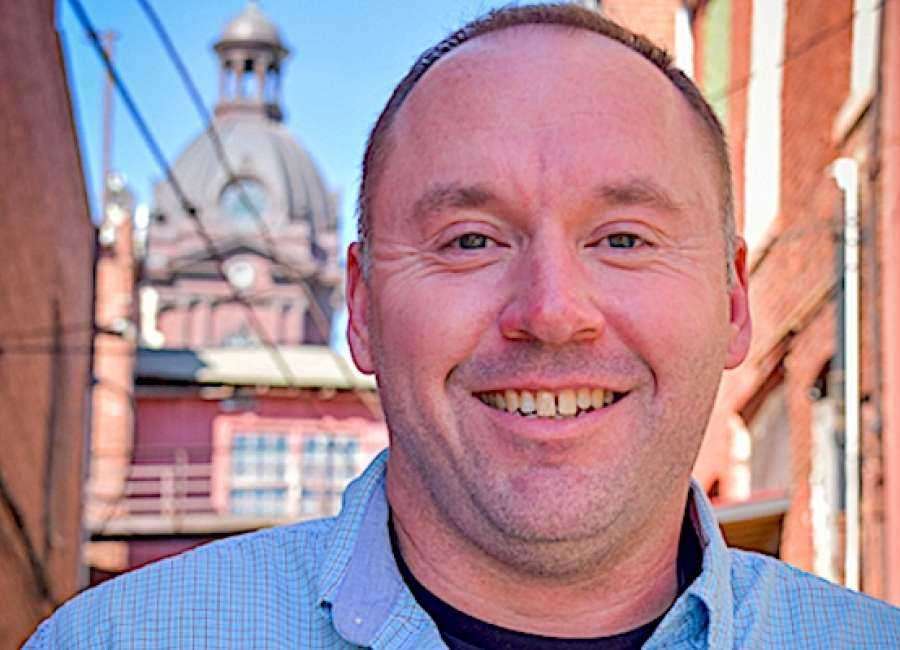 Sometimes unfortunate circumstances can lead to serendipitous conclusions. According to my internet search, "serendipity" is defined as "the occurrence and development of events by chance in a happy or beneficial way."
Last week, my father landed in the hospital for a few nights. There's a joke picture on the internet with the billboard that reads "This year thousands of men will die from stubbornness" in typed font, and underneath it someone spray-painted "NO WE WON'T." If it wasn't my father who spray-painted that reply, he certainly could have.
The fact that he went to the hospital, much less stayed, means he probably should have gone several days earlier to be checked out.
With him laid up at Piedmont Newnan, my wife and daughter went to stay with my mom. My son happened to be off work with no plans that same night. Between work and a normal 19-year-old's social life, he's not at the house as much I wish he was. But I understand. Either way, I wasn't going to miss the opportunity for a father-son night.
A few months ago, we watched "Tombstone" together. He had never seen it. I think he ended up watching it three or four times in the next few days. A few days after that, he had a "Tombstone" movie poster on his wall.
On this night, I figured it was a perfect time to watch "Young Guns" and, if I was lucky, "Young Guns 2." It worked out perfectly. He enjoyed the first one so much we got to watch both.
It was not a bad way to spend a Saturday night, him sitting on the sofa and me sitting in the recliner.
The next day, my wife brought my mom down to spend the night with us. My mom had wanted to come down Saturday night, but the storms kept them hunkered down in Fairburn.
I heard my wife's car pull up on Sunday. I was watching whatever I was watching at the time. Nothing important.
I loaded up our Netflix account and had it set on Season 1, Episode 1 of "The Andy Griffith Show." As soon as my mom got inside and comfortable, I hit play.
And there we sat for the rest of the day, watching Andy and Barney do their thing. About every third episode she would tell me we could watch something else if I wanted. I reassured her that there was nothing I would rather watch. Then she would tell us that it was the best show they ever made.
I couldn't argue with that sentiment if I wanted to.
No matter how many times I see the Christmas episode, the room always seems to get a little dusty when grumpy old Ben Weaver does his darndest to get arrested, then comes in with a briefcase full of gifts.
Not a bad way to spend a Sunday evening, her on the sofa and me in the recliner.
Toby Nix is a local writer, guitarist and investigator with the Coweta County Sheriff's Office. He is the author of two books, "Columns I Wrote" and "A Book I Wrote." He can be reached at tobynix@yahoo.com .