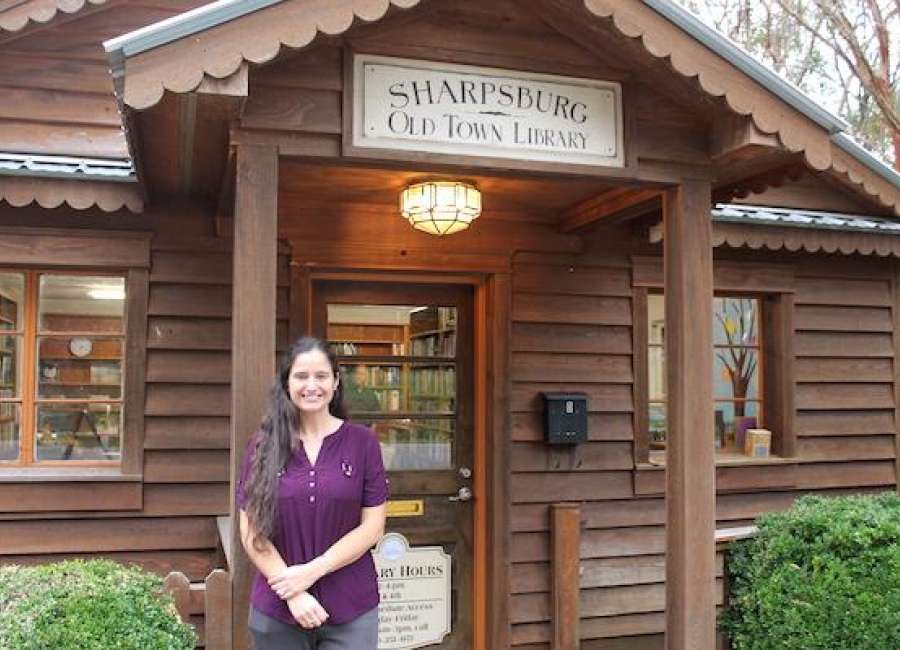 The Sharpsburg Library will host its second children's storytime this Saturday, Jan. 18.
Judy Delisle will be reading the book "Stone Soup" by Marcia Brown. After the story, there will be a rock painting craft and a snack.
The event is free and open to the public from 10 a.m. to noon, at 110 Terrentine Road in Sharpsburg.
Sharpsburg Mayor Blue Cole said that one Saturday a month, the library will host children's storytime. He said they are looking at bringing in special guests to read the story each month.
The library reopened in November after being in disrepair for many years.
The town hired their first librarian, Brandy Phelps, who is at the library when it is open on Mondays and Thursdays from 2 to 6 p.m. and one Saturday a month.
The library is stocked with hardback books that have either been donated or were saved from the original library. In addition to the children's program, they created a space-sharing plan to make the library more like a community center.
Cole said since the library opened, they've had people of all ages come through to pick up a book.
Students from East Coweta High School have also come by to study, and some students have volunteered at the library to earn community service hours for Beta Club.
Cole said the space is open to nonprofits or local organizations that would like to use it for meetings or events free of charge. However, they will be asked to volunteer for the same amount of time they use the space either as the librarian or to host a public event.
A veteran's group already uses the library for their meetings, and Cole said he hopes more groups will host their meetings there.
The library held its first children's event in December, and Phelps said they had a good turnout.
"The kids had a good time, and I like seeing them get excited about the books," she said.
The dates have been set for the rest of the children's storytimes for the spring. All of them are on Saturdays from 10 a.m. to noon.
Feb. 15, "When Winter Comes," by Nancy Van Laan
March 21, "The Cat in the Hat," by Dr. Seuss
April 18, "The Very Hungry Caterpillar," by Eric Carle
May 9, "If You Give a Mouse a Cookie," by Laura Numeroff (tentative)
June 20, "And Then Comes Summer," by Tom Brenner (tentative)
To sign up to use the library for an event or meeting, contact Sharpsburg's Town Office at sharpsburg@townofsharpsburg.com or 770-251-4171.