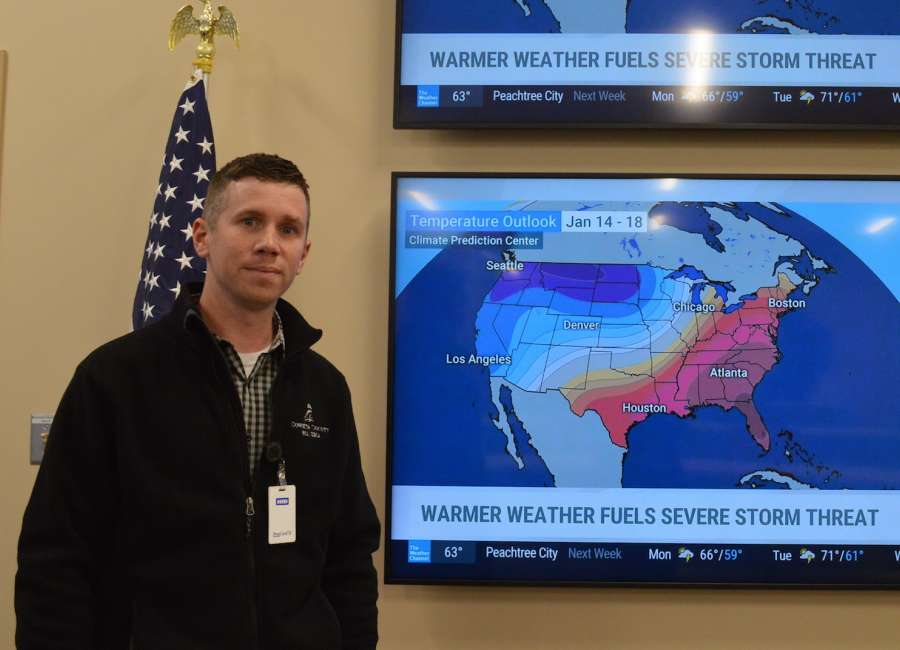 Nic Burgess, who has served with the Newnan Fire Department since 2015, has been named Coweta County's new Emergency Management coordinator.
Coweta 911 and EMA Director Michael Terrell introduced Burgess to the Coweta County Commissioners at Tuesday's commission meeting.
The Emergency Management coordinator is a new position that has been created at the 911/Emergency Management Agency department. For several years, the 911 director and EMA director were separate positions, but they were merged a few years ago. With continued growth in the Coweta, the new coordinator position was created within the department, Terrell said. The coordinator's duties include working with public safety, public health, and other community partners to enhance emergency management for Coweta County, he said.
Burgess grew up in Newnan and received bachelor's and master's degrees in emergency management from Jacksonville State University. He has worked for the Newnan Fire Department since 1995, and was the NFD's first certified Georgia Smoke Diver. Burgess is a Georgia Emergency Management Agency Certified Emergency Manager.
As a firefighter, Burgess has been on the other end of 911 calls, and said he is ready to start putting his emergency management education to use.
Burgess' duties will include working with various public safety and utility officials on drills and simulations. Each fall, there is a county employee health event, which includes a drive-thru flu shot. The health fair is also a drill for public health and public safety officials, because it can simulate a situation in which there would need to be a mass vaccination of county residents.
The Coweta 911 Center is in the midst of a major renovation project, and a new, permanent Emergency Operations Center has just been completed. A "tabletop simulation" for a winter storm event was held Friday.
"We're really glad to have him," Terrell told the commissioners. "We look forward to a long relationship working with Nic and him joining the county."