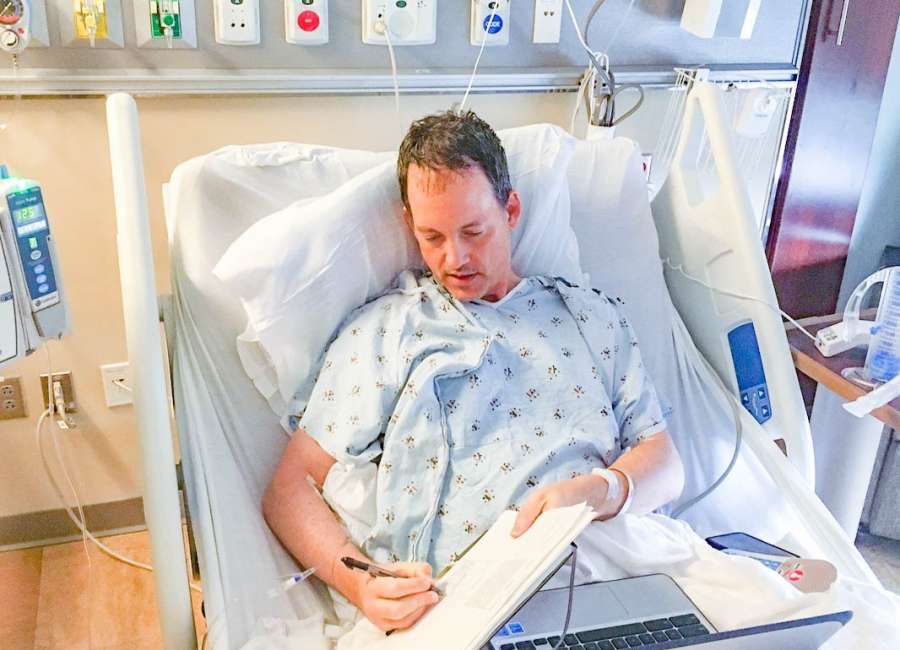 A bill requiring coal ash produced by power plants to fall under the same restrictions as household garbage was introduced on the first day of the 2020 Georgia General Assembly session.

House Bill 756 would treat coal ash, also known as "coal combustion residuals" or CCRs, the same as "municipal solid waste" – that is, everyday garbage – when it comes to landfill restrictions.
Currently, state and federal laws allow CCRs to be permanently stored in the ground, in unlined pits, which were formerly coal ash ponds.
At Georgia Power Plant Yates, located along the Chattahoochee River in Coweta County, the coal ash is being removed from several ponds and consolidated into the space that was once two ponds.
There is also an unlined landfill on the site that was permitted several years ago. Groundwater monitoring wells show contamination by several constituents of coal ash, including beryllium and cobalt.
The same rules as household trash
HB 756 changes state law to require that permits for disposal and storage of CCRs meet the same rules as disposal of household trash. Those rules require a permitted, lined landfill with a leachate collection system.
Currently, the Georgia Environmental Protection Division is reviewing permit applications from Georgia Power for coal ash disposal at the company's power plants based on existing state regulations.
The state also recently received approval of its state permitting process from the federal government. Under the approval, Georgia's coal ash regulations will take the place of federal ones.
State Rep. Bob Trammell, D-Luthersville, is one of the primary sponsors of the bill. Trammell's District 132 includes a portion of Coweta, as well as a portion of Troup County – both counties that border the Chattahoochee River.
"Georgians want to know their groundwater is safe from toxic coal ash," said Trammell, who serves as the House Minority Leader. "That is not a high bar. Surely we can meet it."
Trammell was hospitalized over the weekend and was unable to attend the opening day of the session. However, he signed on to the bill from his hospital bed.
In addition to having to be stored in a lined landfill, Georgia's rules on solid waste disposal require landfills to be located at least five feet above groundwater, and away from significant groundwater recharge areas.
The coal ash at Plant Yates is sitting in groundwater, based on Georgia Power's reports. A large portion of the Yates site is also a significant groundwater recharge area.
"It's a threat to the safety of the river, and Georgians deserve better," said Trammell. "When people understand that we're literally allowing these toxic pollutants to go into the ground and we're not protecting and storing them in a way that we would treat municipal solid waste, which has more protection than these toxic pollutants – it's just indefensible. They need to be in lined facilities with leachate collection systems."
Passing new laws before the state approves Georgia's Power's permit applications is "kind of a last, best chance to address this," Trammell said, though the problem certainly isn't going away.
If the current plans are allowed to go forward, "for a certainty, we are going to experience crises down the road," Trammell said. "It's always more expensive to redo things than it is to do it right and protect the public on the front end – that's what we're trying to do."
Contaminated wells at Plant Scherer
Newnan resident Fletcher Sams has seen groundwater contamination – and its devastating effects – firsthand as executive director of the Altamaha Riverkeeper.
Sams and others with his organization have been testing the drinking water wells of residents around Georgia Power's Plant Scherer, located on Lake Juliette near Macon.
There's no public water service for the residents closest to the plant, meaning they all rely on wells.
Sams said there are about 1,000 households in a two-mile radius around the plants, and they have found groundwater contamination that far out.
The main chemical they have found in testing is hexavalent chromium, found in over 90 percent of the tests, he said, as well as boron and strontium. Neither hexavalent chromium nor strontium are being tested for in the groundwater monitoring wells at Plant Yates, though many other pollutants, including total chromium, are monitored. They are not among the 20 constituents being tested under federal and state regulations.
Hexavalent chromium became well known in the story of Erin Brockovich, with contamination in California. There is no set safe level for hexavalent chromium, though there is a limit for all types of chromium.
Sams said the state of North Carolina told residents not to drink water with hexavalent chromium levels of over 0.07 parts per billion. His test results have reportedly found levels as high as 10.1 ppb.
According to information from Duke University, North Carolina's standard is set to protect against a one-in-a-million risk of cancer over 70 years. The element can be naturally occurring and levels exceeding 0.07 were found in more than half of wells tested in North Carolina's Piedmont region, according to Duke.
Sams said he's visited homes where children have been diagnosed with cancer.
"The parents are concerned about the water, so they boil it," he said. "But boiling only kills bacteria and does nothing to remove toxic chemicals from water."
No Republican sponsors, so far
On Monday, the bill had six co-sponsors, all Democrats. Sams said he's spoken to some Republican legislators who say they'll support the bill once it is filed.
"I think if it gets to the floor for a vote, it's very common sense legislation," Sams said. "I think a lot of people will be trying to vote the right way on it. The biggest battle for the bill is getting it on the floor."
The bill will go through the House Natural Resources and Environment Committee, which is chaired by Coweta's senior legislator, Rep. Lynn Smith, R-Newnan.
Smith said Tuesday that committee work won't begin until the last week in January, and it is too soon to comment on HB 756. She added, "From my conversation with fellow legislators yesterday, there will be more bills introduced before committee work begins."
Under state and federal laws, coal fire power plants must dispose of their newly produced CCRs in permitted landfills, but the existing coal ash, which has built up for decades, doesn't come under those restrictions, as long as it is not stored in ponds that still hold water.
Sams said that Georgia Power is completely removing the coal ash from some plants, but leaving some in place, without liners, at five plants: Yates, Wansley, just downriver on the border of Heard and Carroll counties, McDonough-Atkinson, also along the Chattahoochee in Cobb County, Scherer, and Plant Hammond in Rome.
Yates and McDonough-Atkinson no longer burn coal, but generate power with natural gas. Plant Hammond is no longer operating. Scherer and Wansley continue to burn coal.
Sams said many other states in the South are requiring power companies to remove coal ash and store it in lined facilities. "Georgia does not need to be the last state in the South to do the right thing with its coal ash," Sams said.
Trammell said he doesn't think the issue of proper coal ash disposal is a partisan issue.
"Coal ash never should have been allowed to be stored like it has been for decades," he said. "But just because it was allowed then doesn't mean we shouldn't do something about it when we have an opportunity."
"When it comes to the protection of Georgians and safe water, that is the type of issue that deserves a floor vote," he said. "We're certainly going to do everything we can to press to get it to the floor."