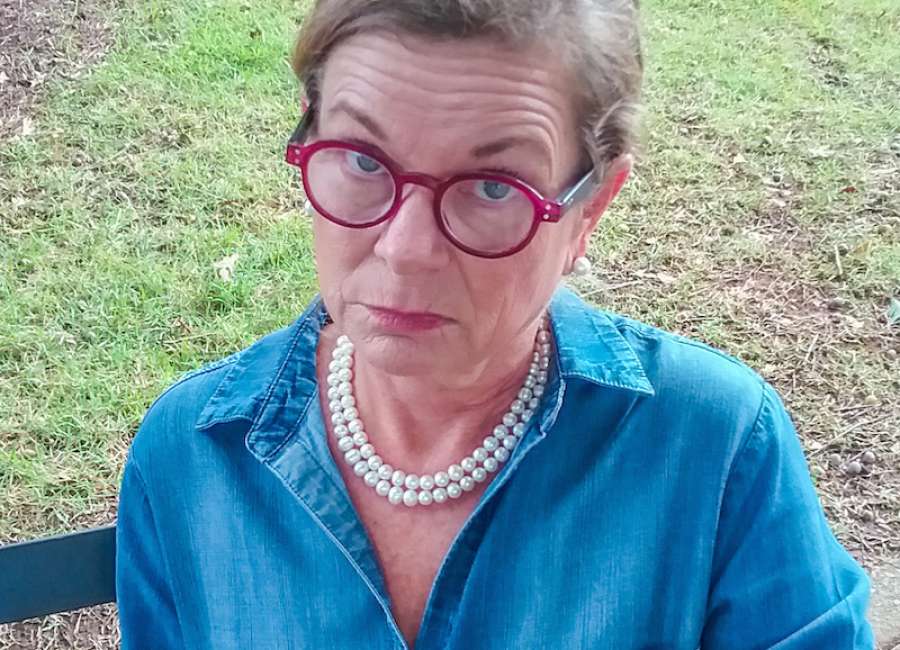 Dear Miss Pearl,

My husband and I often get together with three other couples whom we have been friends with for years. Whether we are at a restaurant or one of our homes, the same couple is always the first to leave. Do you find this odd?
Well someone has to be the first to leave or else these gatherings could become spend-the-night parties. There is probably a very good reason why they leave first and it has nothing to do with the company.
Maybe a hemorrhoid or chronic IBS is to blame for their departure and they would rather not share this information. Perhaps they have dogs who suffer from separation anxiety and they feel they need to get home in a timely fashion to ensure the safety of their sofa.
Or maybe this couple is in the middle of binge watching a program on Netflix and they are anxious to find out who done it.
Regardless of the reason, some people simply can't sit still for long periods of time – especially when they know there is a large pile of ironing waiting on them!
Dear Miss Pearl,
I saw your friend, big hair Betsy, at the grocery store yesterday. Would you please remind her that most of us go to the grocery store to shop, NOT to visit!!
Oh, those are fighting words, yes, they are! YOU need to be reminded that we all have our gifts and visitation is one that big hair Betsy excels in.
She is a godly woman whose love for others cannot be silenced-even by a joy sucker like yourself. You could probably benefit from spending a few moments with BHB instead of being so critical (or jealous).
And here's the thing-she is a judge-free zone and all you have to do is make eye contact with her and she will be your new best friend. So the next time you see her I highly recommend you making eye contact...just be prepared for some scripture and some LA (lower Alabama) stories and cussin'!
And Another Thing:
IT WASN'T MY FAULT! There was a line at the Post Office in town because Mike was having issues with his credit card machine. Horace was having to handle everything by himself and my dear friend and former neighbor, Teresa, was at the counter VISITING with him. I had n choice but to use my "nice" voice and call her out for holding up the line.
She and Horace both laughed and instead of leaving, Teresa got in line to visit with me. By now there are several people in line behind me and she and I are carrying on like two teenagers on the back row in Algebra class. My apologies to "Miss" Evelyn and the gentlemen who were patiently waiting for us to get out of there – at least we made the wait more enjoyable, right?
I think we should blame Mike!
"Miss Pearl," aka Colleen Sprayberry, is one of Newnan's leading authorities on modern etiquette. She gladly lends her advice to everyone whether they want it or not, because, "After all, it's all about the children and setting a good example for them." Her videos are available on her Facebook page and YouTube channel. She can be reached at misspearl678@gmail.com .