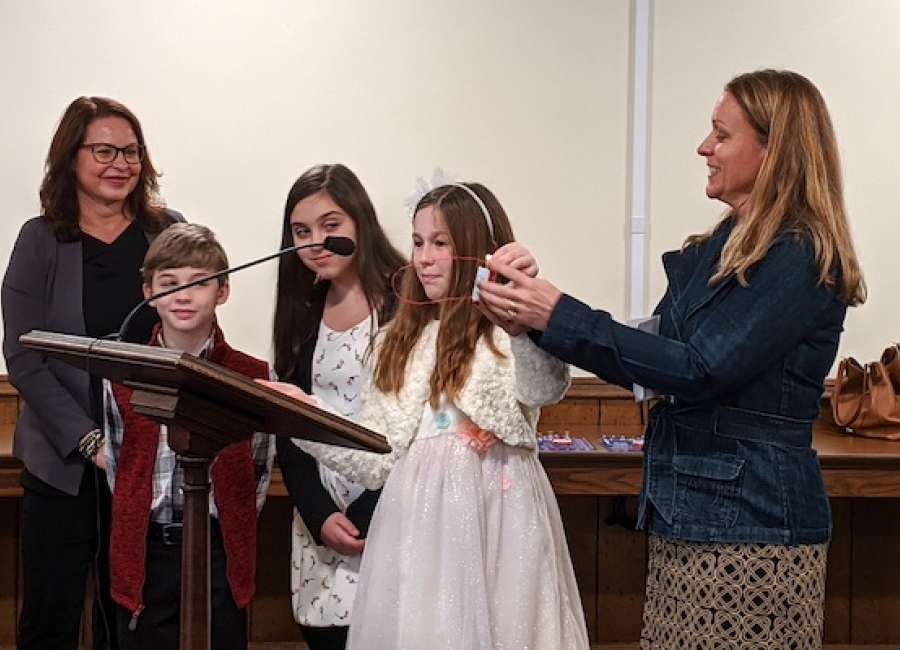 Arbor Springs Elementary School fifth-grade students showed the Coweta County Board of Education what they have learned about circuits at their monthly meeting Tuesday.
Arbor Springs Principal Julie Durrance said that student-led investigations in science are a point of emphasis in the school's improvement plan. Students have been working on exploring science through real-life connections.
Fifth-grade science teacher Cristy Fogle and three of her students demonstrated what they learned in the classroom.
"We believe that students must be able to investigate and build models and theories about the natural world in the fifth-grade," Fogle said.
Fogle had her students use their previous knowledge about circuitry to create a plan for a working circuit. They jotted down their ideas, stated their claims, supported their evidence, argued their claims to the class and then built their designs.
After building their designs, they reflected on why it did or didn't create electricity, Fogle said.
"The goal was to truly understand how circuits work, create the working series circuit, understand why our homes use parallel circuits and to see the impact electricity has on them every single day," she said.
Brooklyn Baker said that the activity taught her about electricity and how it connects to the real world.
She said Fogle challenged her to think about how she could build a simple circuit with the least amount of wires. Baker said she thought she could build it with one wire and showed the board her design.
"As you can see, this was a total disaster," she said.
Baker said it took her several tries to figure out how to make it work. Then, using a battery, a wire and a light bulb, she showed the board how she made the lightbulb light up.
John-Michael Adcock showed the board the series circuit that they built in class. He said that the main disadvantage of a series circuit is if one bulb goes out, they all go out.
"During Christmas, my grandmother told me when one light went out, they all went out," he said.
Lily Bomar then showed the board the parallel circuit the class made. Bomar said Fogle challenged them to make a circuit where if one bulb went off, the others would stay on.
Parallel circuits can do that because they have more paths for the electricity to flow, Bomar said. She told the board that parallel circuits are used in homes.
"I loved learning about circuits so much that for Christmas, I asked for a snap circuit board myself, and I, in fact, got one," she said.