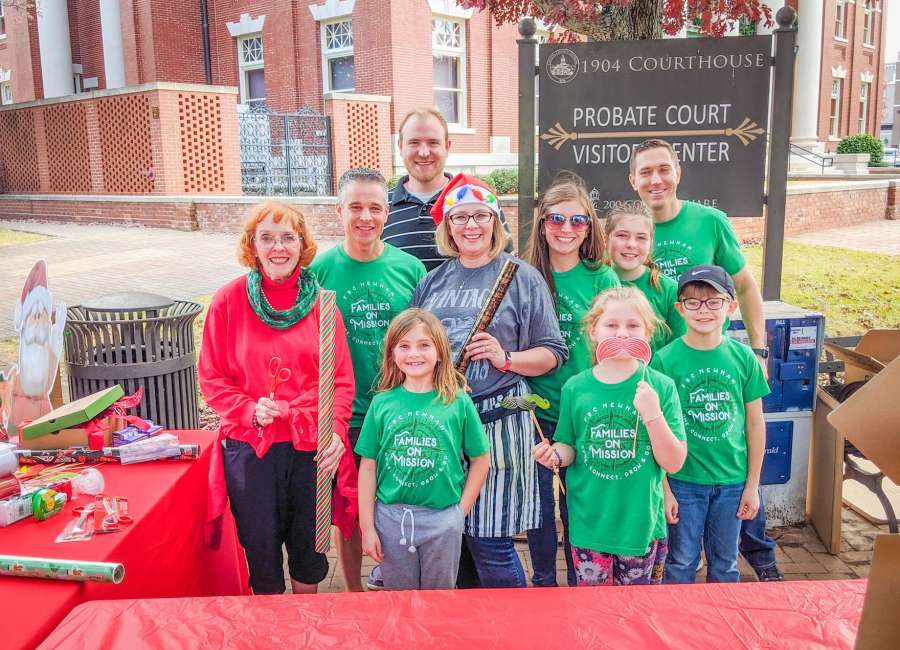 Families on mission from First Baptist Church of Newnan wrap presents for Christmas on the Square for Small Business Saturday, Nov. 30.
Eric Marsten, Minister of Education/Young Adults, said families wanted to serve the community of Newnan.
Simple crafts were set up to quickly put together with glue, stickers and candy canes. Many church members took time slots throughout the day.
"The best way to serve at Christmas was to wrap presents and give the little ones something to do while everyone shopped the local shops downtown," said Kristi Fenninger, who participated in the event.