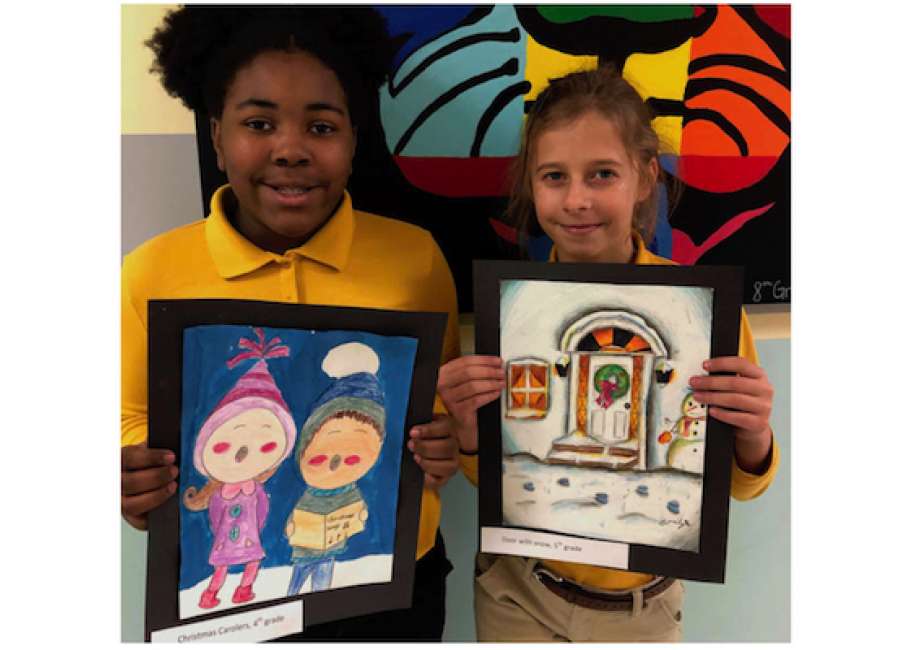 Yara Walker and Emily Harris were named winners of Odyssey Charter School's annual art contest.

Each year, Odyssey asks students in all grade levels to create artwork reflecting their idea of a Christmas/holiday design. The artwork is posted for all the school to see, and each student is allowed to vote for the design they feel best represents the holiday season.
"The voting was very close because there were so many good designs this year," said Jamie Mitchell, Odyssey's art teacher. "All of the scholars did a great job."
Walker, a fourth-grader, and Harris, a fifth-grader, had their designs selected "Best of the Best" by their fellow students. Their artwork was printed on Christmas cards mailed to Odyssey Charter School families in Coweta County and to Richard Woods, the Georgia State School Superintendent.