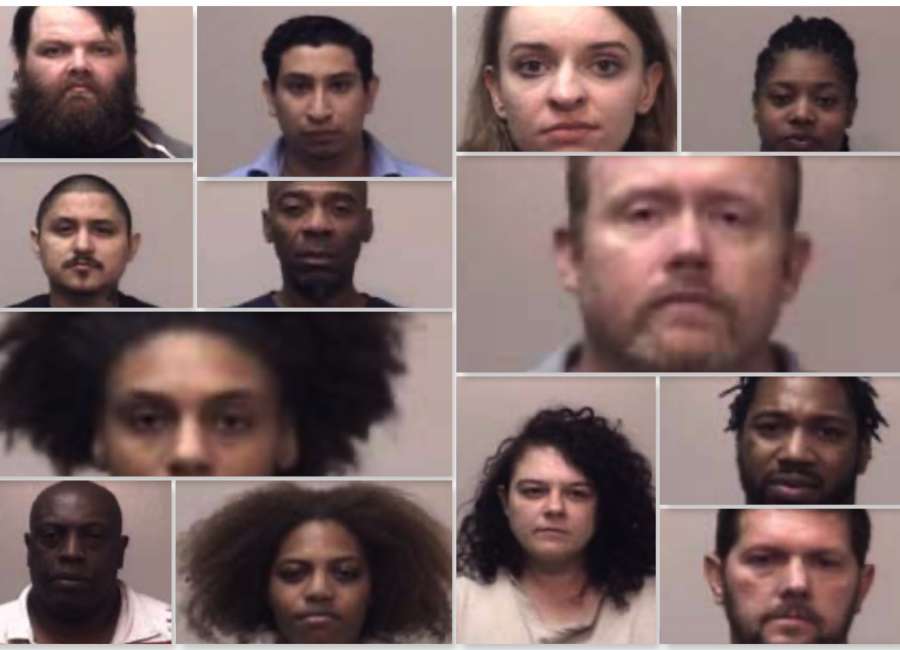 A man who was working as a youth minister in Troup County was nabbed Tuesday as part of an undercover sex sting operation, according to the Coweta County Sheriff's Office.

Among those arrested include Thomas Daniel Spradlin, who, as of Thursday afternoon, was listed as a "Kid's Ministry Director" for Callaway Baptist Church in LaGrange, Ga., according to the church's website.
The Coweta County Sheriff's Office worked with the Homeland Security Human Exploitation Investigations Group to arrest 13 people during the sting, which occurred at a local hotel and ended early Thursday morning.
The operation comes just one month after a similar sting rounded up 15 individuals on similar charges. This time, an emphasis was placed on finding those seeking the services of prostitutes.
Investigators used online escort service ads to set up arranged meetings to locate and identify victims of human sex trafficking who may have been forced into the world of prostitution, according to Lt. Edwin Rivera with the Coweta County Sheriff's Office.
During the course of the operation, individuals contacted undercover agents to either solicit sex or arrange to meet at a local hotel. One alleged prostitute was eight months pregnant and arrived at the hotel with her child in the car, along with a small amount of marijuana, Rivera said.
The child was turned over to a family member and she was eventually released, but warrants will be taken out for her arrest, Rivera said.
Along with charges of prostitution and pandering, several individuals involved with the transport of prostitutes were also arrested for drug charges.
"This was a successful operation due to our partnership with the Human Exploitation Investigations Group, but also because of our three intel analysts from the sheriff's office who helped put his plan together, including the ads," Rivera said. "It wouldn't have been as successful without their effort."
Those arrested include:
Megan Korea Davis, 20, Riverdale, Ga. - marijuana possession
Cesar Diaz Rojas, 23, Newnan, Ga. - pandering
Anastasia Natasha Evans-Heath, 21, Americus, Ga. - prostitution
Tekiya Nicole Jones, 26, College Park, Ga. - prostitution
Anthony Franklin Lopez, 29, Newnan, Ga. - pandering (two counts)
Christopher Michael Mattingly, 37, Americus, Ga. - pimping
Derrick Edward Potter, 52, Panama City, Fla. - marijuana possession
Hope Maria Shiver, 21 - Stockbridge, Ga. - prostitution
Thomas Daniel Spradlin, 42 - LaGrange, Ga. - pandering
Amanda Rachele Thomas, 34, - Stone Mountain, Ga. - prostitution
Thrift, Richard Wesley, 45 - Lee County, Ala. - pandering
Robert Charles Tolbert, 33 - Newnan, Ga. - marijuana possession, HOA
Timothy Eli Tuggle, 60 - Stone Mountain, Ga. - marijuana possession, narcotics possession, open container, going inside guard line with drugs