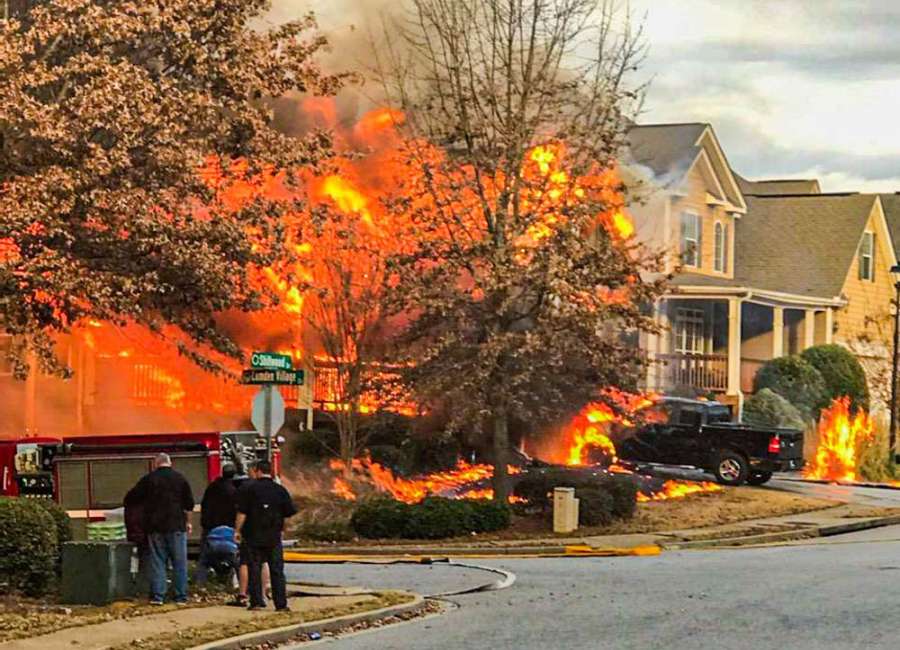 A family has been displaced for the holidays following a tragic house fire.

Firefighters responded to a home on Stillwood Drive just after 4:15 p.m. Sunday and found the house fully engulfed in flames.
The two occupants were notified of the fire by neighbors who helped rescue them from their balcony, according to Newnan Fire Chief Stephen Brown.
Stations 1, 2 and 4 responded to the fire and firefighters worked to prevent nearby homes from catching on fire and fully extinguished the flames, Brown said.
One female was transported by Coweta County Fire Rescue to Piedmont Newnan Hospital, while one neighbor was transported to Atlanta Medical Center.
Investigators said the fire appeared to have started by a riding lawn mower near the home.
The house was deemed a total loss and a GoFundMe account was created by the Stillwood Walk and Camden Village community, which can be found by searching for "Camden Village."
The family is staying in a nearby home, but insurance is expected to provide them with a hotel room for several months, according to reports.
Neighbors are collecting donations to help the family. Clothes needed include ladies size 14-16 pants, XL shirts, and a 7.5 size shoe.
Items can be dropped off at 139 Camden Road and placed on the front porch, or dropped off at 370 Stillwood Drive.
To donate Visa gift cards to the family, they can be dropped off at the front desk of The Newnan Times-Herald, 16 Jefferson Street.