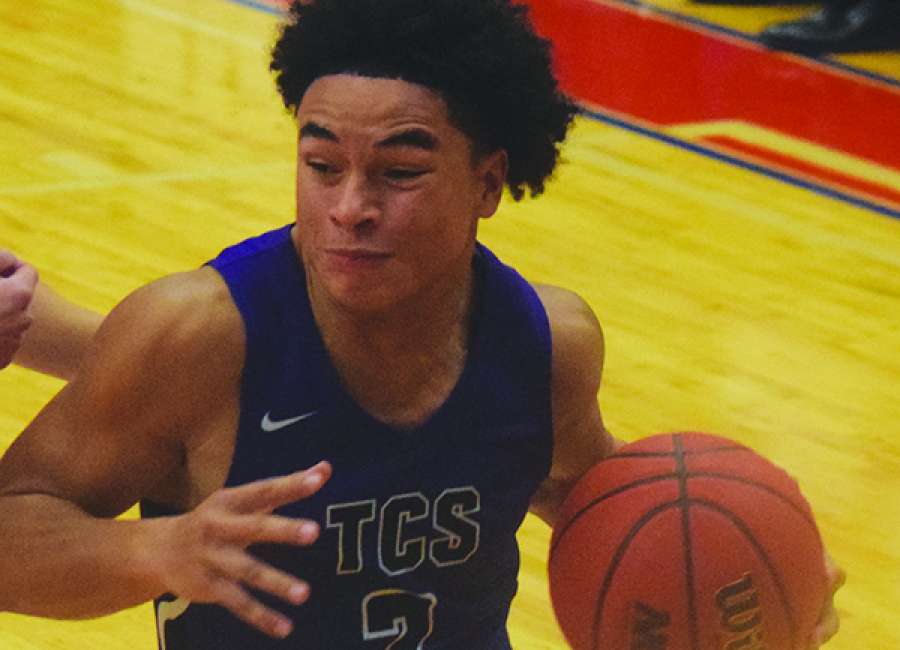 Basketball fans who journeyed to the Heritage Center Friday night for an old-fashioned rivalry between the Hawks and the visiting Trinity Christian Lions got their money's worth as the two teams battled for four quarters.
In the end, Trinity pulled out a 56-47 victory over the Hawks.
Rual Arias led Trinity with 22 points and Brady Burnett chipped in 16.
North Carolina State signee Ebenezer Dowuona chipped in 14, Maclean Hoekwater 13 and Chip Thompson 10 to pace the Hawks.
Burnett was automatic from the free throw line in Friday's victory, finishing 9 for 9 en route to Trinity's win.
After Dowuona hit one of two free throws late in the game to cut Trinity's lead to 48-47, with just over two minutes left in the contest, the rest of the night belonged to the Lions, especially Burnett.
Burnett went to the free throw line six times in the final 22 seconds and hit all of his attempts to ice victory for the Lions.
Trinity built an 11-7 lead at the end of the first quarter and at one stretch extended it to 19-9 in the second quarter.
However, the Hawks made the first of their comeback attempts against the Lions going on an 11-5 run.
Thompson and Grant Evans each had 3-pointers for the Hawks in the second quarter to help spark the comeback.
Arias had the hot hand for the Lions in the third quarter hitting on seven of the team's 13 points during the period.
Heritage, however, kept whittling away at the lead and briefly went ahead.
Ju'wel Wilson drained a 3-pointer early in the third quarter for the Hawks and pushed their lead to 31-27.
Trinity, however, stormed back and outscored the Hawks 6-4 down the third-quarter stretch.
With the Lions trailing 35-34 with just seconds to go in the third period, Burnett drilled a 3-point shot as time expired to push Trinity out to a 37-35 lead heading into the final quarter.
Hoekwater, who was playing against his former teammates after transferring from Trinity to Heritage, converted on a 3-point jumper to cut Trinity' lead to 39-38.
Duwuona threw down a monster dunk later in the fourth quarter to cut the lead to 48-46.
The Lions, however, had plenty of fourth-quarter answers.
In addition to Burnett's perfect run of free throws, Truitt Thompson added a 3-point shot.
Arias added to his leading point totals with two key baskets in the final period.