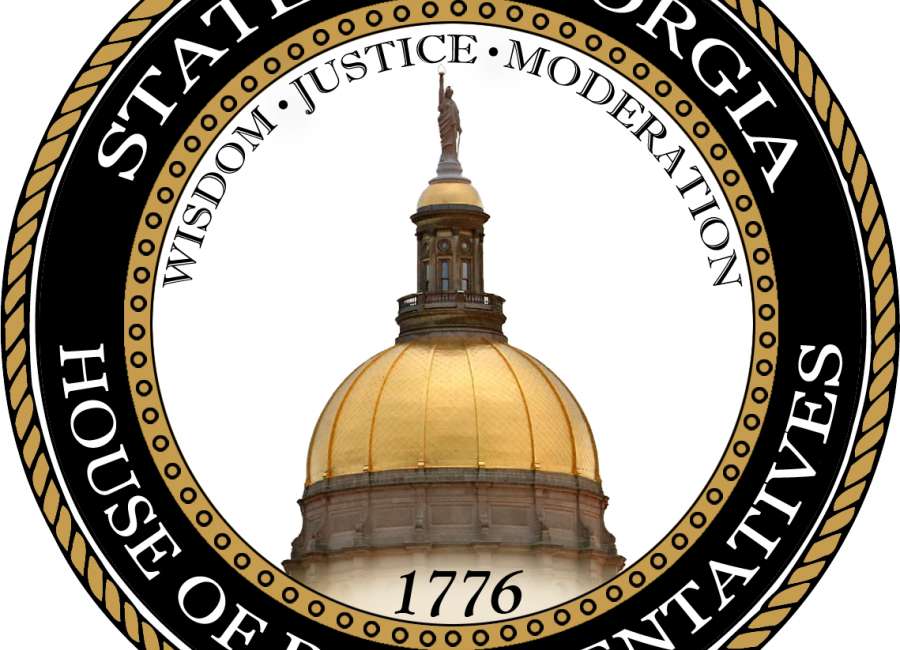 State Rep. Philip Singleton, R-Sharpsburg, who was elected to the Georgia House District 71 seat in October, has been working on several pieces of legislation, and has pre-filed one bill. Singleton has also signed on to several existing bills.

The 2020 Georgia General Assembly session begins Jan. 13, but bills can be "pre-filed." Bills that didn't pass or fail last year are still in play, and Singleton has signed on as a co-sponsor to some of them.
Singleton's first authored bill has caused some controversy for its subject matter – making sure that transgender students can only compete in sports for their biological gender.
The "Student Athlete Protection Act," House Bill 747, would prohibit athletic organizations from using public fields if they allow biological males to compete in sports that are designated as "exclusively female" or biological females to compete in sports that are designated as "exclusively male."
Singleton said that the bill only applies to individual sports, such as track and field, and wouldn't apply to team sports, however, the legislation doesn't clearly state that it only applies to individual sports.
Singleton said that to his knowledge, no athletic association in Georgia has designated a team sport as being "exclusively for males" or "exclusively for females."
"This language is used for individual sports," he said. "My bill also does not define how these associations define their sports, allowing them to adjust their rules as they see fit."
"My bill does not tell any organization how they have to define anything," he said. And if an athletic association determines a sport is gender-neutral, the bill would no longer apply.
Singleton said the purpose of his bill is "to preserve the integrity of athletic competition and protect our youth. This legislation would not dictate how organizations define their sports, but it would give children and parents peace of mind, as well as provide children with the freedom to participate in athletic competitions fairly and with the competition they expected when they chose to compete."
If a girl is signing up for a sport that the association tells her is for girls only, "that means that those parents and students have a reasonable expectation that they will only be competing against biological females," Singleton said. "If I sign my daughter up to compete in girl's gymnastics, I think I have a reasonable expectation to know that she is going to be competing with other biological girls," he said.
Singleton said his son competes in wrestling, and it is a gender-neutral sport under their athletic association. So there's a possibility that his son could be wrestling against a girl because of how the association is organized.
Singleton said he's heard some prominent LGBT athletes have come out and said that they don't want to be competing against someone who is biologically of the opposite sex.
Singleton said that while this is not currently a hot-button issue in Georgia, his bill is a preemptive measure "to ensure that every single student-athlete in Georgia has the ability to compete in fair and open competition. The point here is to make sure that every child has the opportunity to compete. This is about inclusion and transparency."
Other bills Singleton is working on are a property tax assessment freeze and an anti-red flag law.
The property tax plan would keep property tax values from rising simply because the housing market is going up.
Singleton said he is envisioning a home value for property tax purposes staying steady until a home is sold or improvements are made. Or a property owner could ask for a reevaluation.
This would be a major change to the way property taxes are done for the county, the school system and the cities.
Singleton said he wants to get as much feedback as possible from Cowetans on the issue. The freeze would probably only apply to a home and five acres.
"There is a lot of nuance" when writing a bill like that, Singleton said, and that's why he wants a lot of feedback.
The anti-red flag law would stop the laws from taking effect in Georgia if a federal red-flag law were to pass. Singleton said he is working on that law with several other legislators.
Red Flag laws, also known as "extreme risk protection orders" or "gun violence restraining orders," give family members or law enforcement the ability to petition a court to temporarily take weapons away from someone that they think is a danger to themselves or others.
Singleton said he has signed on to several bills as a co-sponsor, but they are only listed on the House website if he is one of the first six signers.
He is listed online as an author or sponsor of five bills. In addition to the Student-Athlete Protection Act, Singleton has signed onto House Resolution 6, which would create term limits for members of the state House and Senate. Under the bill, representatives and senators could only serve four consecutive terms. They would not be limited to a total number of terms, as long as at least one full term of office passes between consecutive terms.
House Bill 4 requires budget bills to be voted separately by departmental budget unit, instead of as a whole. HB 13 creates a sales tax exemption for nonprofit horse shows, rodeos and livestock events.
HB 3 would repeal the $5 a night on motel stays that was put in place in 2015 to raise money for transportation.
HR 6, HB 4, HB 3 and HB 13 were all introduced early in the 2019 session. According to the House website, none have been heard in committee.