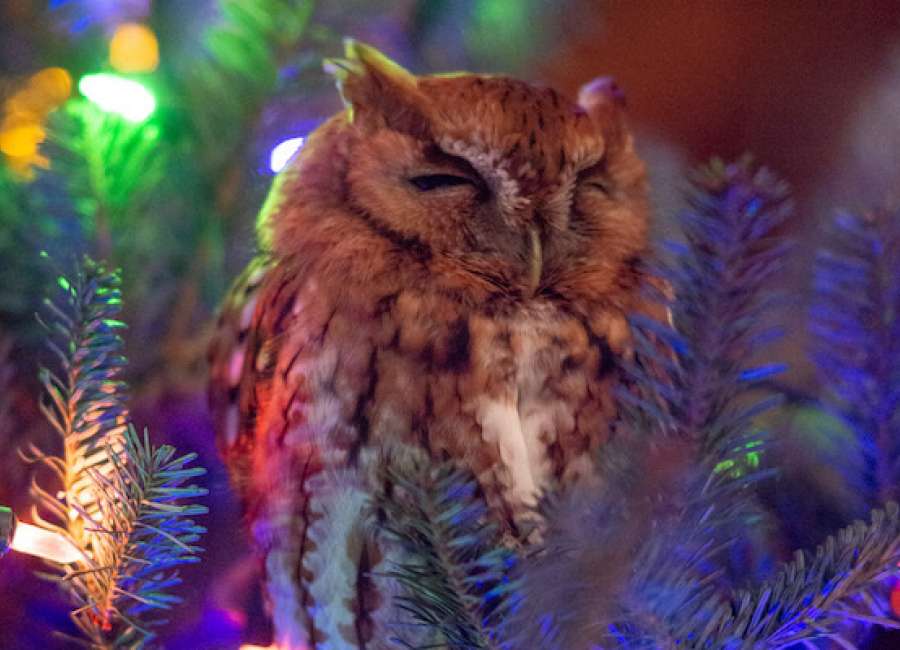 If there were a competition for the most realistic Christmas ornament, the Newman family would win.
An Eastern screech owl found its way into the Newman family's home this week and nestled into their Christmas tree.
Katie Newman said she loves owls, and her tree has several owl ornaments on it, which is why her daughter India was startled when one of them started moving.
"India walked by the Christmas tree and was freaked out and said, 'That ornament scared me, it looked like it moved!'" Billy Newman said.
Billy said India was both terrified and delighted when she found the tiny creature. Katie said she thought her son was playing a prank on her.
"I thought, 'There's no way that's a real bird,'" she said.
Katie said she believes the owl has been in the house since Wednesday, but the family isn't sure how it got inside. They first noticed it Thursday night.
Billy said they opened the doors and windows in their house, hoping it would fly out, but it hasn't budged.
Katie said she called the Georgia Department of Natural Resources, and they put her in touch with someone from the Chattahoochee Nature Center, who is going to check on the owl Saturday.
They will evaluate if its hurt or not, and either release it in their backyard or take it to a rehab clinic, Katie said.
Katie has been posting updates on the owl to Facebook, and she said people have been following the story.
"I couldn't believe how many people were so excited," she said.