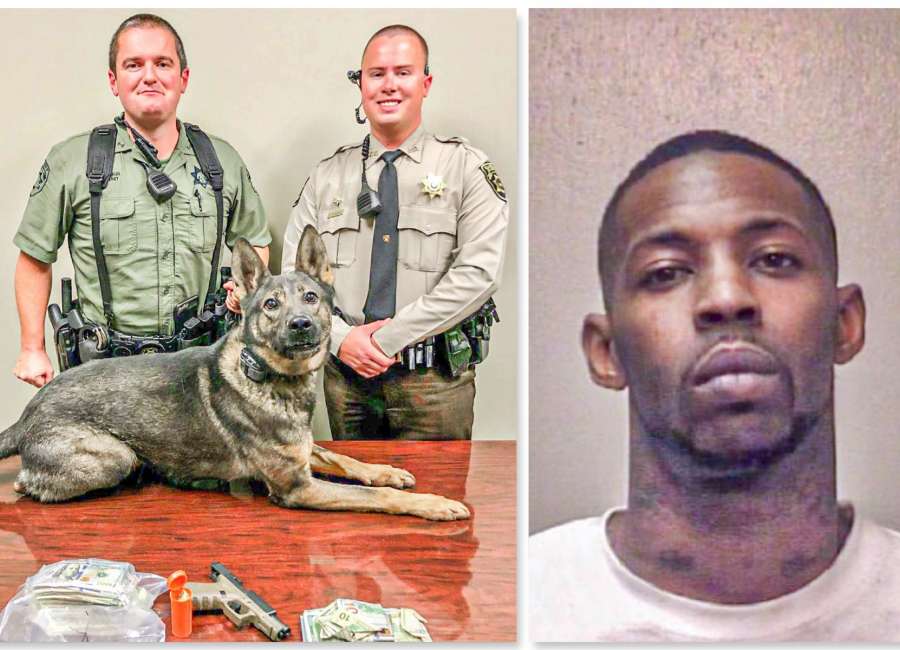 A wanted man in possession of a stolen handgun was taken to jail following a high-speed pursuit that ended in Fulton County.
Daniel Eugene Blakely, 34, is facing charges of fleeing from police, possession of a firearm during the commission of a crime, theft by receiving stolen property and possession of a weapon by a convicted felon.
Wednesday evening, Blakely was spotted traveling northbound on Interstate 85 by a Coweta County deputy who ran the car's tag.
It was discovered the registered owner had two warrants – one for violation of parole for aggravated assault and another for cruelty to children out of Dougherty County.
The deputy attempted a traffic stop near mile marker 56 and the car began weaving in and out of traffic and traveling at speeds over 100 mph.
The car exited at Fairburn, where it lost control, struck a curb and blew out a tire. The driver stopped the car on Oakley Industrial Boulevard and fled on foot towards a nearby hotel.
The owner of the hotel told police the man, identified as Blakely, was in the lobby. Blakely was found and taken into custody without incident.
During a search of the hotel lobby, a Glock 19 handgun was found in a cabinet near the breakfast area, which was reported stolen out of Atlanta in 2019. A loaded extended magazine was also found behind the hotel.
A suitcase containing $25,283 in vacuum-sealed cash was found inside the trunk. Blakely reportedly told police the money was being transported to Atlanta to pay his "producer."
Blakely was transpired to the Coweta County Jail where he is being held without bond.