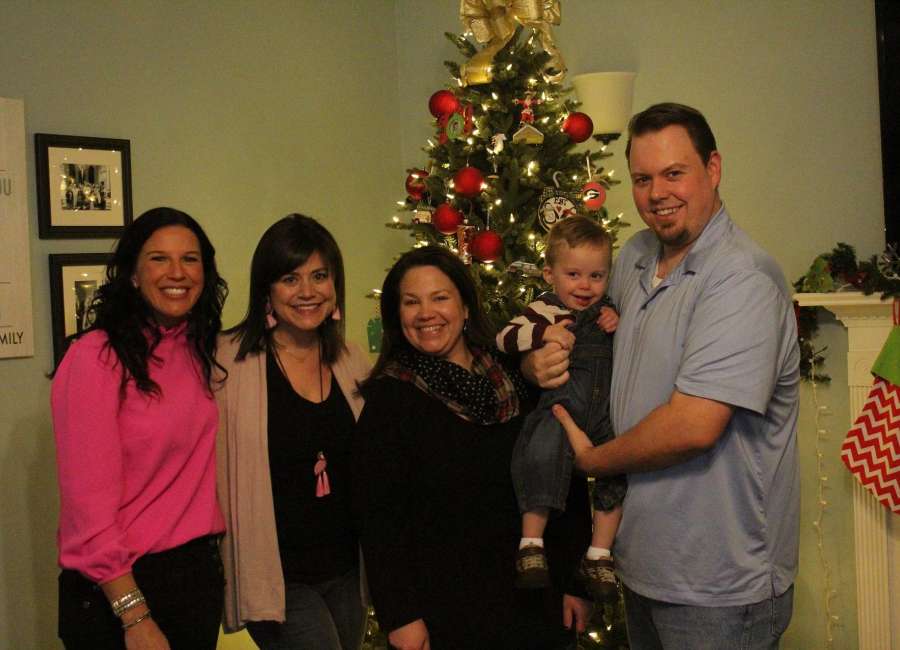 Join the Flock, a nonprofit organization in Atlanta, surprised Beth and Ryan Johnson with a payment for one month of their mortgage Dec. 21.
"We try to go through and find people who we believe could benefit from just a little bit of weight lifted because of all the stuff they've been through," said Dayna McJenkin, strategic officer at JTF.
Earlier this year, the Johnson's 2-year-old son Everett was diagnosed with angiocentric glioma, a rare cancerous brain tumor. According to Beth Johnson, angiocentric glioma was only discovered in 2005 so there is little research and knowledge on it.
Johnson said Everett had surgery in August to remove the tumor.
"He doesn't have to have chemo or radiation," she said. "He just has to go back every three months for MRIs to check to make sure it hasn't regrown."
According to Johnson, her mother submitted a letter to JTF to enter them as recipients for the donation.
"My mother nominated us for a surprise, not really thinking we were going to get chosen. It was a big surprise for us," she said. "We're incredibly blessed and honored that we were chosen. Being Christmas and all, it was a huge gift."
McJenkin said JTF was started in 2018. The organization aids cancer patients by paying at least one family's mortgage each month.