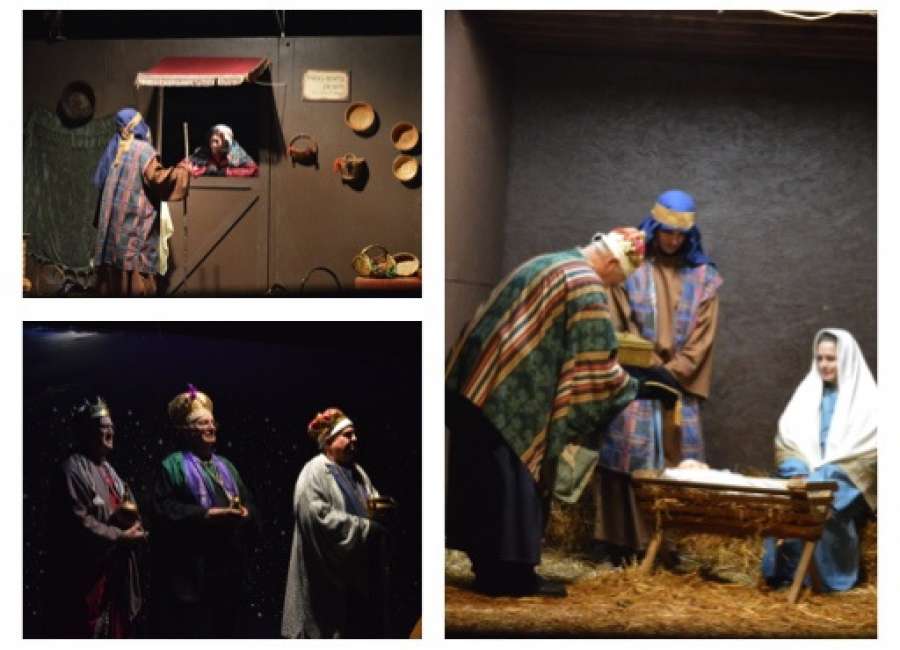 The story of the coming of Jesus, "The Greatest Gift," continues tonight and Sunday at Cornerstone United Methodist Church.

The drive-thru Nativity features 10 live scenes, staffed by an army of church volunteers. Visitors travel through the scenes and listen to narration on CDs from the comfort of their own vehicles.
The CDs are available in English or Spanish, and portable boomboxes are on hand for those who don't have a vehicle CD player. Hours are 6-9:30 p.m., weather permitting.
After visitors drive through the Nativity, they are invited to the church pavilion for cookies, cocoa or coffee, and a place by the fire.
The church is located at the corner of Hwy. 154 and Hwy. 34 at Thomas Crossroads and the entrance to the Nativity is off Hwy. 34.
Drivers in the area should be mindful of traffic backups.