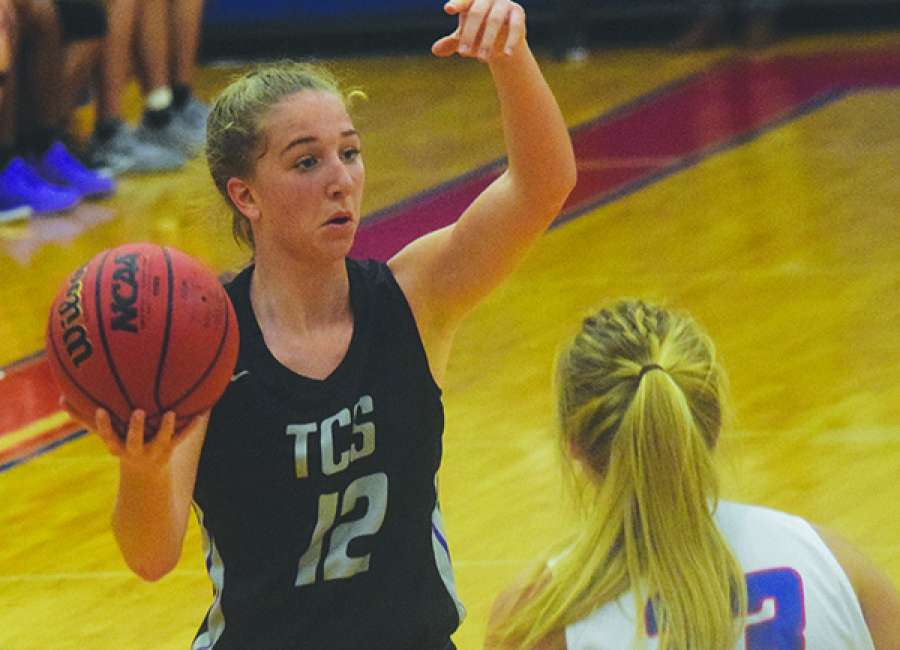 The Trinity Lady Lions might have gotten off to a slow start at rival Heritage Friday night, but stingy defense over the final three quarters helped turn the once close game into a runaway 57-27 victory.
Little as been lost in terms of intensity between the two teams now that Trinity moved from the GISA to the GHSA two years ago.
An overflow crowd packed the gym, especially both student sections.
With the victory, Trinity stays unbeaten at 8-0.
Heritage built a 11-4 lead at the end of the first quarter getting a 3-point shot from Zada Smith, but the momentum shifted in the second quarter as Trinity held the Lady Hawks to just two points in the second period and led 26-13 at the break.
Mattie McCracken drained two 3-pointers and Anna Denes one as part of the Lady Lions' potent second-quarter offense.
The Lady Hawks finally broke a long offensive drought with 2:08 remaining the first half when Danielle Sudick hit the only second-quarter basket for Heritage to cut the lead to 22-13.
Denes finished the game with 14 points. Faith Robertson connected on two 3-points and had 8 points for Trinity.
Both of Robertson's 3-pointers came in the third quarter as the Lions pulled out to a 46-22 lead at the end of three quarters.
Heritage managed to make just three shots from the field in the third quarter with Emily Walker hitting two and Ianna Odulaja one.
Walker and Smith finished with five points each for Heritage.
The Lady Lions held Heritage without a field goal in the final eight minutes.