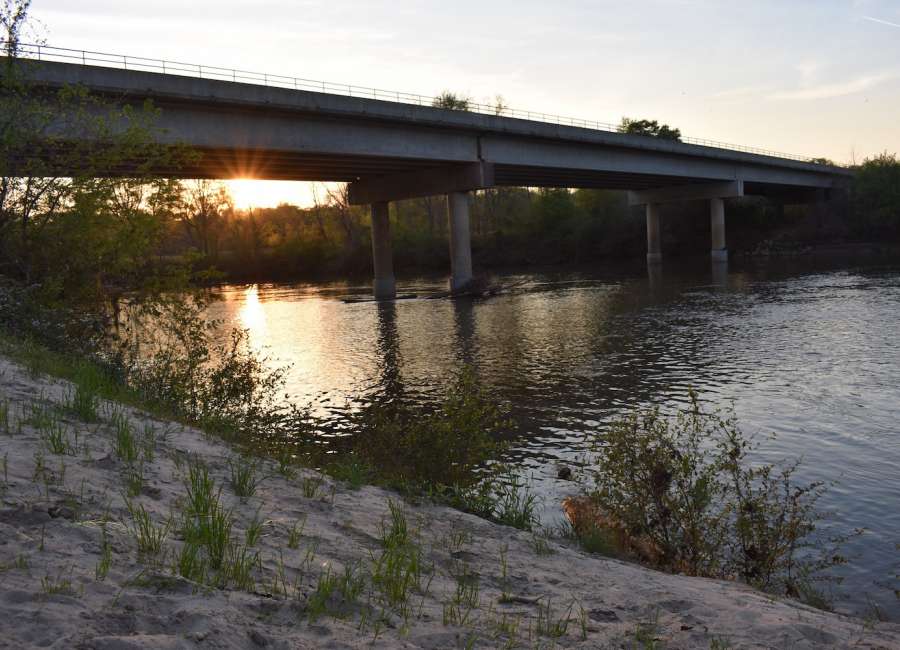 A recommendation by a court-appointed "special master" is a big win for Georgia in the ongoing "tristate water wars" series of lawsuits.
Judge Paul Kelly, who was appointed by the U.S. Supreme Court to study the issue, is recommending that Florida's lawsuit against Georgia be dismissed.
The Supreme Court will take up Kelly's recommendation, likely sometime in 2020, according to State Rep. Lynn Smith, R-Newnan. As chairwoman of the House Natural Resources and Environment Committee, Smith has overseen much of the water conservation legislation that Georgia has passed over the past decade.
Kelly's ruling only affects the case between Georgia and Florida – not the ongoing suit involving Florida, Alabama, Georgia and the U.S. Army Corps of Engineers, which controls most of the dams on the Chattahoochee River.
At issue is Georgia's use of water in the Chattahoochee and Flint Rivers, which impacts the amount of water flowing into Florida's Apalachicola River and Apalachicola Bay. The bay is a prime oyster fishery.
Water from the Chattahoochee is used to provide drinking water to many parts of metro Atlanta, and the river also receives treated wastewater. Georgia farmers rely on the Flint to irrigate their crops.
"We greatly appreciate Special Master Kelly's recognition of Georgia's strong, evidence-based case in this litigation," Governor Brian Kemp said in a press release on the ruling. "We will continue to be good stewards of water resources in every corner of our state, and we hope that this issue will reach a final conclusion soon."
In its suit, Florida is asking for strict limits on Georgia's water usage. The state argues that Georgia helped seriously damage its oyster industry during the 2012 drought.
In his ruling, Kelly recommends denying Florida's request for a decree because it has not proved the elements necessary to obtain relief.
"Florida has pointed to harm in the oyster fishery collapse, but I do not find that Georgia caused that harm by clear and convincing evidence," Kelly said. "Next, although Georgia's use of the Flint and Chattahoochee Rivers has increased since the 1970s, Georgia's use is not unreasonable or inequitable."
Kelly heard oral arguments in the case five weeks ago in a New Mexico courtroom, according to The Atlanta Journal-Constitution.
Georgia argued that Florida's proposed water usage limits were draconian, would cost the state hundreds of millions of dollars to put in place, and wouldn't accomplish much.
In part, that's because the Corps of Engineers that controls dams on Lake Lanier, West Point Lake, Lake Walter F. George (Lake Eufaula) and Lake Seminole.
Kelly said in his ruling that the benefits of strict water appointment would not substantially outweigh the harm that might result.
"This is especially true given that the Army Corps' reservoir operations on the Chattahoochee River would prevent most streamflow increases from reaching Florida during the times when more streamflow is needed to alleviate Florida's alleged harms," he said.
Georgia has taken significant steps to reduce water usage in the past 15 years. In 2008, regional water plans were approved, and in 2010, the Georgia Water Stewardship Act was passed.
Then-Gov. Sonny Perdue put together a "blue-ribbon," statewide committee to study Georgia's water use, Smith said. The committee brought together business leaders, natural resource leaders, legislators, and representatives from metro Atlanta and rural areas.
The metro-Atlanta area has made great strides in reducing water use Smith said, adding Kelly acknowledged that.
Among conservation measures were getting rid of leaky toilets, adding more efficient water fixtures, and more efficient irrigation for farming. Instead of overhead spraying, which is inefficient and causes loss to evaporation, farmers now often use drip irrigation directly onto the ground.
There are even irrigation systems that emit water based on satellite readings, Smith said.
Farmers who draw out of the rivers now have to have meters to measure how much water they take out.
"If you're a successful farmer in southwest Georgia, one of the things you have to do is have efficient use of water – because that is a cost to you," Smith said. "Whenever they can cut back costs, they are doing so."
In the suit, Georgia argued that it was being a good steward of water.
"And we were not just saying that – we were backing it up with facts," Smith said.