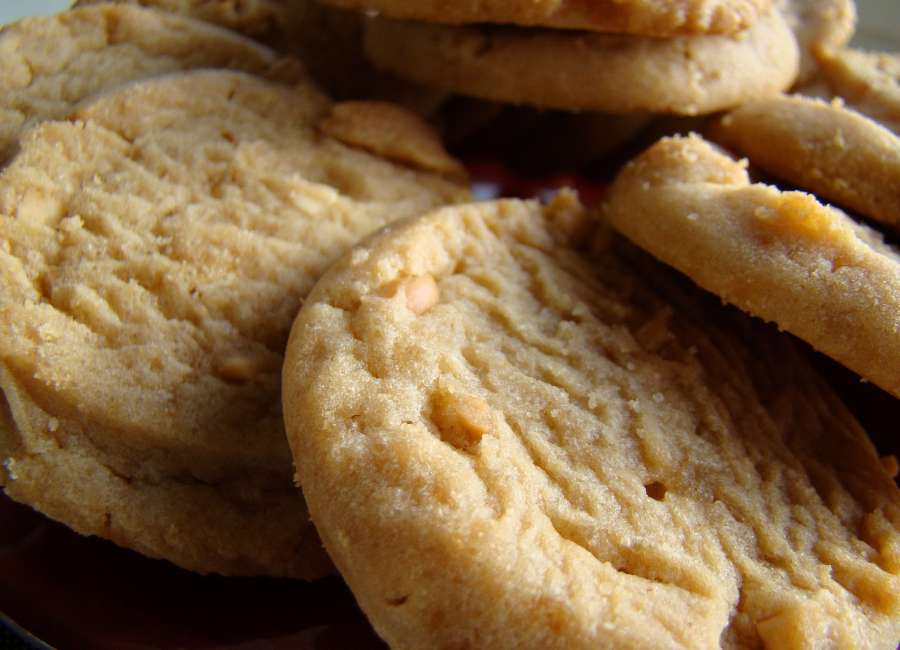 National Cookie Day is observed annually on Dec. 4. Here is a brief history of cookies to help you celebrate.
The English word "cookie" comes from the Dutch work "koekie," which means little cake.
The first records of cookies are from seventh-century Persia when the use of sugar became common in the area. The food was first brought to Europe after the Muslim conquest of Spain in the eighth century.
By the 14th century, cookies were a well-enjoyed treat among European royals and citizens. Dutch travelers helped bring cookies across the Atlantic Ocean to America in the early 1600s with the founding of the colony of New Amsterdam.
The earliest reference to cookies in America is in 1703, when 800 cookies were requested for a funeral service in New York. As a national holiday, Cookie Day was championed by Sesame Street and The Blue Chip Cookie Company.
First published in 1980, The Sesame Street Dictionary includes National Cookie Day in its calendar. Seven years later, Matt Nader of BCCC in San Francisco declared Dec. 4 National Cookie Day as "a fun thing to do."
Here are some cookie recipes, to help celebrate National Cookie Day at home.
Peanut Butter Cookies
Ingredients:
1 cup creamy peanut butter
3/4 cups granulated sugar
1/4 cup brown sugar
1 large egg
1 teaspoon baking soda
1 teaspoon vanilla extract
pinch of kosher salt
Recipe:
Heat your oven to 350° F. Beat the peanut butter and sugars with a mixer on medium-high speed until fluffy, around 2-3 minutes.
Then, reduce the speed to low and add in the eggs, baking soda, vanilla and salt, beating constantly.
To form cookies, roll tablespoonfuls of the dough into balls and place on a lightly greased baking sheet, spacing them about 2 inches apart, as the dough will spread out during baking.
Using a lightly floured fork, press the dough to a half-inch thickness, making a crisscross pattern on top of each cookie. Bake, remembering to rotate the baking sheet halfway through the baking process, until the edges are set and golden brown, about 10 to 12 minutes.
Let cool slightly on the baking sheet before trying to remove them so they don't crumble, then transfer the cookies wire racks to cool completely.
(Recipe courtesy: daysoftheyear.com)
Shortbread cookies
Ingredients:
3/4 pound unsalted butter, at room temperature
1 cup sugar, plus extra for sprinkling
1 teaspoon pure vanilla extract
3 1/2 cups all-purpose flour
1/4 teaspoon salt
6 to 7 ounces semisweet chocolate, finely chopped
Recipe:
Preheat the oven to 350 degrees F.
In the bowl of an electric mixer, mix together the butter and 1 cup of sugar until they are just combined. Add the vanilla.
In a medium bowl, sift together the flour and salt, then add them to the butter-and-sugar mixture. Mix on low speed until the dough starts to come together. Dump onto a surface dusted with flour and shape into a flat disk.
Wrap in plastic and chill for 30 minutes.
Roll the dough 1/2-inch thick and cut with a 3 by 1-inch finger-shaped cutter. Place the cookies on an ungreased baking sheet and sprinkle with sugar. Bake for 20 to 25 minutes, until the edges begin to brown. Allow to cool to room temperature.
When the cookies are cool, place them on a baking sheet lined with parchment paper. Put 3 ounces of the chocolate in a glass bowl and microwave on high power for 30 seconds. Stir with a wooden spoon. Continue to heat and stir in 30-second increments until the chocolate is just melted.
Add the remaining chocolate and allow it to sit at room temperature, stirring often, until it's completely smooth. Stir vigorously until the chocolate is smooth and slightly cooled; stirring makes it glossier.
Drizzle 1/2 of each cookie with just enough chocolate to coat it.
(Recipe courtesy: foodnetwork.com)
Chocolate chip cookies
Ingredients:
1 cup butter, softened
1 cup white sugar
1 cup packed brown sugar
2 eggs
2 teaspoons vanilla extract
1 teaspoon baking soda
2 teaspoons hot water
1/2 teaspoon salt
3 cups all-purpose flour
2 cups semisweet chocolate chips
Recipe:
Preheat oven to 350 degrees F.
Cream together the butter, white sugar and brown sugar until smooth.
Beat in the eggs one at a time, then stir in the vanilla. Dissolve baking soda in hot water. Add to batter along with salt.
Stir in flour and chocolate chips.
Drop by large spoonfuls onto ungreased pans.
Bake for about 10 minutes in the preheated oven, or until edges are nicely browned.
(Recipe courtesy: allrecipes.com)
Gingerbread cookies
Ingredients:
For Cookies:
3 1/2 cups all-purpose flour, plus more for dusting
1 tablespoon ground ginger
2 teaspoons ground cinnamon
1 teaspoon baking soda
1 teaspoon fine salt
1/4 teaspoon ground allspice
1/4 teaspoon ground cloves
6 tablespoons unsalted butter, melted
1 tablespoon vegetable shortening, melted
2/3 cup light brown sugar
3/4 cup molasses
1 large egg
For icing:
1 pound powdered sugar (3 1/2 cups)
2 tablespoons meringue powder
Recipe:
For the cookies: Whisk together the flour, ginger, cinnamon, baking soda, salt, allspice and cloves in a large bowl.
Mix the butter, shortening, brown sugar and molasses in the bowl of a stand mixer.
Beat in the egg. Beat the dry ingredients into the wet ingredients in two additions.
Divide the dough in half, wrap in plastic and pat to 1/2-inch thick. Refrigerate for 2 hours.
Preheat the oven to 350 degrees F.
On a lightly floured surface, roll out one piece of dough to 1/4-inch thick, dusting with flour if needed. Cut into 3- to 5-inch cookies with a gingerbread man cutter or desired shape. Brush off the excess flour and refrigerate for 15 minutes. Repeat with the second piece of dough.
Bake the cookies in batches until they are golden around the edges, 12 to 15 minutes. Transfer to a wire rack and cool completely.
For the royal icing: Whisk the powdered sugar with the meringue powder in the bowl of a stand mixer fitted with a paddle attachment. Beat in 6 tablespoons of water until well combined and you have stiff glossy peaks, adding 1 tablespoon more water at a time to reach a smooth pipeable consistency. Mix in food coloring as desired. Fill pastry bags fitted with tips. Decorate the gingerbread cookies with the icing.
(Recipe courtesy: foodnetwork.com)
Oatmeal raisin cookies
Ingredients:
3/4 cup butter, softened
3/4 cup white sugar
3/4 cup packed light brown sugar
2 eggs
1 teaspoon vanilla extract
1 1/4 cups all-purpose flour
1 teaspoon baking soda
3/4 teaspoon ground cinnamon
1/2 teaspoon salt
2 3/4 cups rolled oats
1 cup raisins
Recipe:
Preheat oven to 375 degrees F.
In a large bowl, cream together butter, white sugar and brown sugar until smooth. Beat in the eggs and vanilla until fluffy.
Stir together flour, baking soda, cinnamon and salt. Gradually beat into butter mixture.
Stir in oats and raisins.
Drop by teaspoonfuls onto ungreased cookie sheets.
Bake 8 to 10 minutes in the preheated oven, or until golden brown. Cool slightly, remove from sheet to wire rack. Cool completely.
(Recipe courtesy: allrecipes.com)