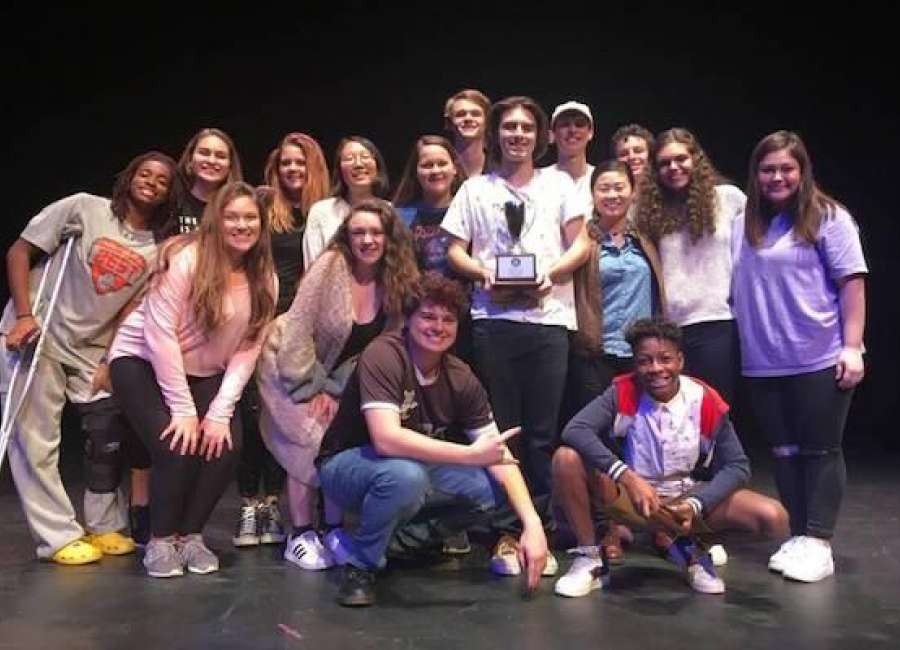 The Heritage School's Grove Theatre Company competed at the GISA State One-Act Competition recently and earned second place overall.
The group performed the first act from the Broadway musical, "Be More Chill."
The play tells the story of Jeremy, a high school student who is trying to become popular. He is talked into using a tiny supercomputer, "The Squip," that will tell him how to "Be More Chill."
Nathaniel Weinstein plays Jeremy and Heritage freshman Shane Jones, who plays Jeremy's best friend, received the Best Supporting Actor Award at the region competition.
Jones received a State Best Actor Award, and Weinstein received a State Actor Honorable Mention.
Previously, the Grove Theatre Company competed at the GISA Regional One-Act Competition and earned second place in the region.
Director of the Year honors were given to Candler Budd and Karen Hurd of The Heritage School at the regional competition.
"Our students have spent countless hours in rehearsal for this project. We are proud of their work and excited for the opportunity to perform this sensational show," Hurd said.