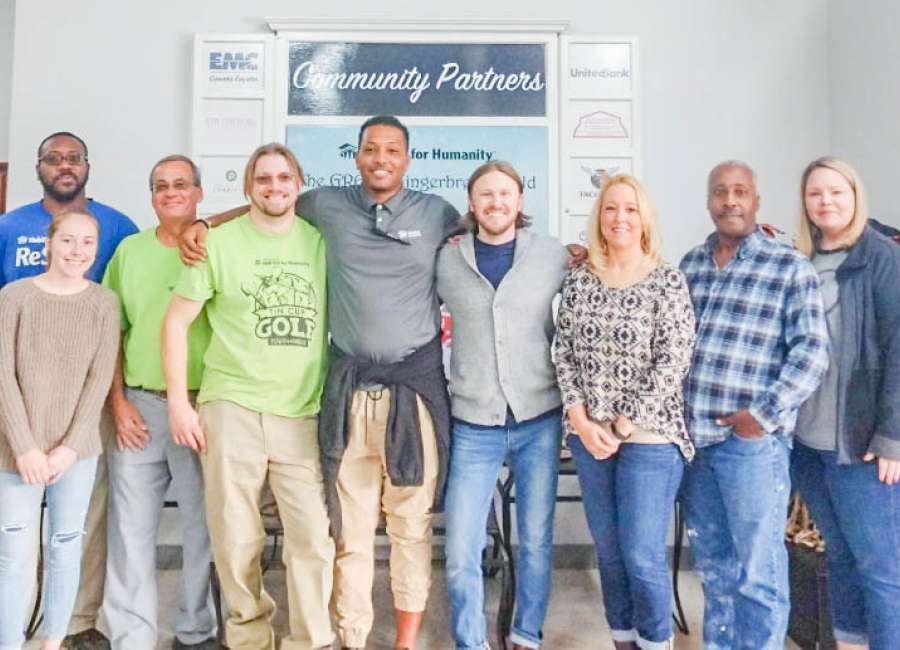 Newnan-Coweta Habitat for Humanity has announced that its Board of Directors has unanimously approved that Eric Miller will succeed Cristina Bowerman as Executive Director effective December 2nd, 2019.
Miller, 35, joined the ReStore staff in 2014 before being promoted to Community Outreach Coordinator and has been operating as Director, Community Outreach and Development since being appointed to the role in 2019.
"We're excited to have Eric taking on the role as Executive Director for Newnan-Coweta Habitat for Humanity," said Board President, Tangela Martin. "Eric's experience with NCHFH and the non-profit sector will serve the organization well and we're looking forward to his energy and leadership as NCHFH focuses to expand our footprint and community outreach efforts."
Cristina Bowerman has accepted the position of Executive Director of the Pacific Northwest Chapter of the International Society of Arboriculture (PNW-ISA). Bowerman has faithfully and exceptionally led Newnan-Coweta Habitat for the last five years. Newnan-Coweta Habitat thanked Cristina for her leadership and for her tireless commitment to Habitat's mission.
Prior to joining Habitat, Miller worked in the Medical IT field as a project manager and implementation specialist and in the logistics industry as a facility manager in Montgomery, NY before that.
Miller is also an AmeriCorps alumnus, serving with the Montana Conservation Corps, a nonprofit organization, from 2008 to 2009. He grew up in Coweta County, graduated from East Coweta High School in 2002, and holds a bachelor's degree in real estate from the University of West Georgia.
Newnan Coweta Habitat for Humanity provides affordable housing for families who live or work in Coweta County and who meet the criteria for securing a partnership with Habitat for successful home ownership. To learn more about Newnan-Coweta Habitat for Humanity visit their website at www.nchfh.org or call (770) 252-9049.