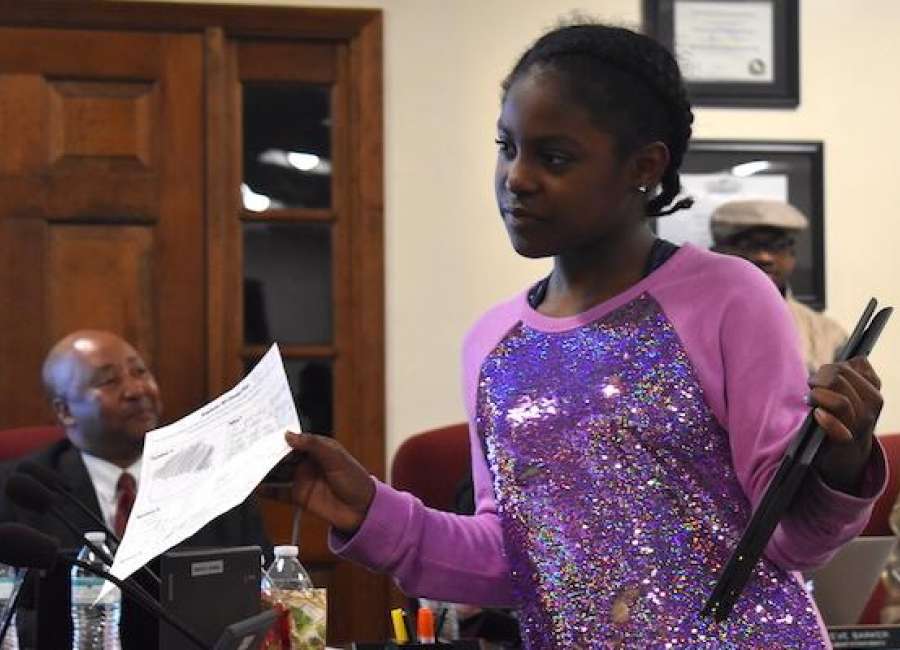 Glanton Elementary School students presented 3D models they made as part of a social studies lesson to the Board of Education at its December meeting.
Third-grade teacher Allison Volkmer had her students use digital and print resources to research the motives and accomplishments of European explorers and design a 3D monument that symbolizes those explorers.
Students were able to use a 3D printer to make their creations come to life.
Alexandria Mitchell chose explorer Vasco Nunez de Balboa. Mitchell said she researched him and his accomplishments, and then came up with three symbols to represent these accomplishments.
"The thing I like most about this class is that we do fun labs that help us learn," she said.
Mitchell said she then used the design tool Tinkercad to create the 3D model.
"My future goals include learning how to design other things in Tinkercad like cell phone cases or custom water bottles," she said.
Student Adalyn Duncan also presented her 3D project to the board, and the explorer she chose was Jaques Cartier.
"This activity taught me how this subject connects to the real world by teaching us about history and how to be creative using technology," she said.