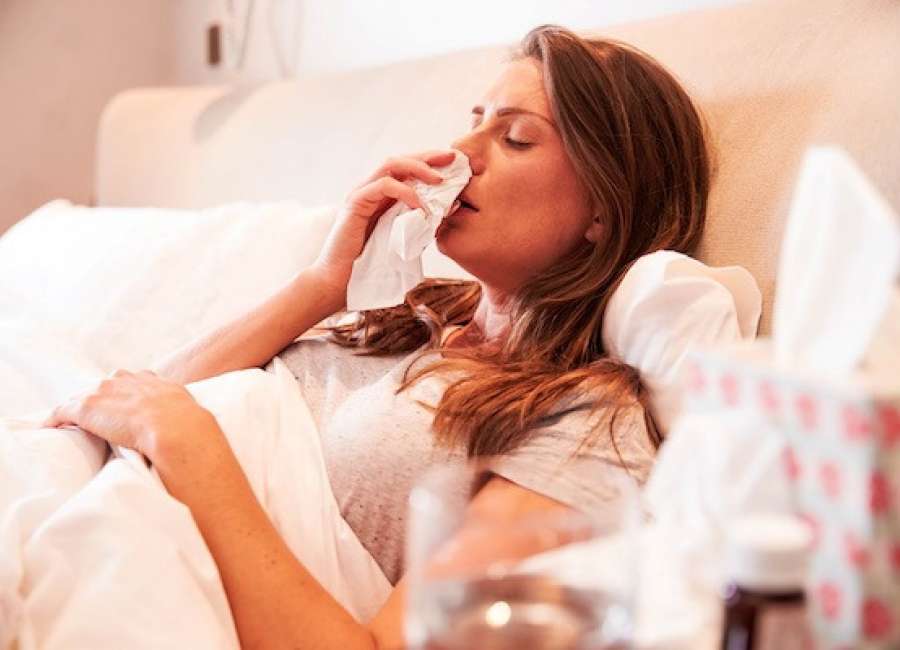 The eighth week of reporting for the 2019-2020 flu season saw the highest number of flu instances so far this season, ranking a 10 on a scale of 1-10.
From Nov. 17-23, there were 3,774 patient visits for influenza-like illness in the eight-county metro-Atlanta area, according to the Georgia Department of Public Health.
During week eight, there were 19 metro-area influenza hospitalizations and three outbreaks. Total hospitalizations for the season in the metro area is 88, according to the DPH.
There have been no deaths reported so far this year. Last year at this time, there had been one death and 74 metro-area hospitalizations.
At this time last year, flu instances were slightly lower, a 9 on a scale of 1-10, according to the DPH.
Currently, the largest age group affected by the flu is ages 5-24.
The two strains of the flu that are most common right now are the influenza A (H1N1) and influenza B (Victoria Lineage), according to the DPH.
As people start to gather for the holidays, it isn't uncommon to see flu numbers rise. However, it isn't too late to get your shot, said Hayla Folden of District 4 Public Health.
It takes two weeks after receiving the shot for it to take full effect. Folden said that you can still get the flu after receiving the shot, but getting the shot can help keep you out of the hospital if you get sick.
Folden said it is important to get the shot if you will be traveling over the holidays, especially if you will be flying.
Currently, there are two different flu shots out: a quadrivalent shot that protects against two influenza A viruses and two influenza B viruses, and a trivalent shot that protects against two influenza A viruses and one influenza B virus.
There is also a nasal spray vaccination for the flu, and it is approved for use in non-pregnant individuals ages 2-49.
There is a high-dose vaccine for people ages 65 and older.
Children ages 6 months to 8 years who have never received the flu vaccine before require two doses and should receive the second dose around four weeks after the first.
To find out where you can get a flu shot, use the Centers for Disease Control and Prevention's www.vaccinefinder.org . There are multiple locations throughout Coweta.
Influenza can cause mild to severe illness, and at times can lead to death. The flu is different from a cold, and the flu usually comes on suddenly. People who have the flu often feel some or all of these symptoms, according to the CDC:
fever or feeling feverish/chills, but not all people with the flu will have a fever
cough
sore throat
runny or stuffy nose
muscle or body aches
headaches
fatigue (tiredness)
some people may have vomiting and diarrhea, though this is more common in children than adults.