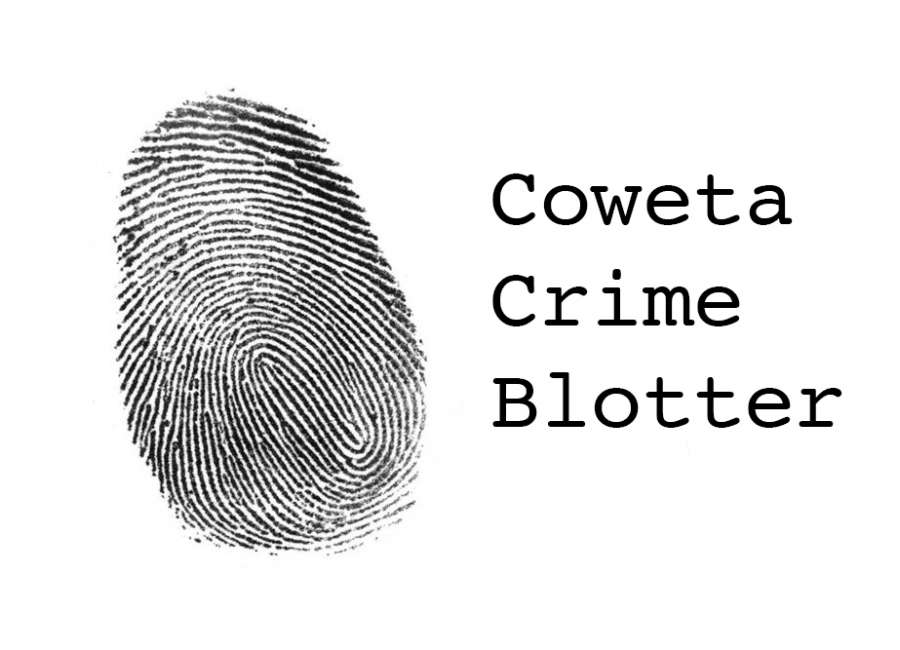 Note to Readers: Information presented here is obtained from the city police and sheriff's offices. Individuals listed in reports who have been charged with a crime have not been proven guilty in court.
Several people were arrested on drug-related charges last Friday.
A Senoia man accused of selling drugs at his place of business was arrested after leaving work.
Antonio Jamine Jackson, 30, is currently charged with narcotics possession with intent to distribute.
Members from the Coweta County Crime Suppression unit received information that Jackson was selling Percocet and Adderall pills.
Jackson was on probation for a prior conviction for drug possession, according to court documents.
After leaving work at the Petsmart distribution center, authorities pulled Jackson over after a traffic infraction. During a search, a plastic bag containing suspected Adderall and Percocet pills were discovered, along with $1,888 in cash, authorities said.
*****
A Sargent man accused of dealing marijuana from his home was arrested on drugs and weapon charges Friday.
Steven Allen Fleming, 56, is charged with purchase/possession/manufacturing/distribution/sale of a controlled substance along with possession of a firearm by a convicted felon and possession of a firearm during the commission of a crime.
Authorities said they received several complaints from neighbors that Fleming was dealing drugs from his home.
After an undercover agent was able to purchase some marijuana from Fleming, a search warrant was obtained for his home and a quarter of a pound of marijuana was found in his bedroom, along with baggies, scales, and a loaded handgun, authorities said.
Only a few minutes later, investigators made another arrest nearby in the Meadow View neighborhood.
Randall Taylor, 57, was charged with possession of cocaine, schedule 2 narcotics, and marijuana. Jeremy Carl Burch, 39, was also arrested on narcotics possession.
*****

A Florida man who led police on a high-speed chase with an unrestrained child in the car is now behind bars.
Cavasia Rashaude Adams, 21, is charged with child restraint violation, speeding, reckless driving, fleeing from police and child cruelty, according to jail documents.
A Grantville officer was attempting to make a traffic stop on Adams for speeding when the officer was notified that the car had been reported stolen out of Florida.
Several agencies joined in the pursuit, where Adams was reportedly driving at speeds over 120 mph, weaving in and out of traffic, until he crashed into another vehicle on Buffington Road in Fulton County.
Adams then fled the scene on foot.
Authorities made contact with the passenger, who said the child belonged to her and was riding with Adams to pick up a family member. When police began pursuing them, the passenger begged Adams to stop, but he refused – citing he would go to jail for a long time, according to the police report.
Adams was arrested on Thursday and was denied bond following a first-appearance hearing.
*****

Two men were arrested after allegedly forcing a man to strip naked at Ashley Park.
The victim told police he recognized the two men from high school and stopped to speak with them when the two men grabbed him, slammed him against the wall and began punching him and demanded him to take off his clothes.
The victim said when he refused, one man said he had a gun and would use it if he didn't do it. The victim stripped down to his socks and the two men ran. The two men were located beside the Great American Cookie Company. While searching the suspects, police found the victim's cell phone and wallet with his ID still in it.
The victim's clothes were later found in a nearby trash can.
Jeremiah Emmanuel Cox, 19, was charged with armed robbery with a knife and battery.
Branden Matthew Spradlin, 18, was also charged with armed robbery with a knife, battery, and possession of a weapon during the commission of a crime.
*****

Two men were arrested following an incident involving a pressure-washer.
A woman visiting Wells Fargo Bank in downtown Newnan told police a man intentionally sprayed her with a pressure washer.
The man was attempting to pressure-wash the drive-thru and told the woman not to approach the ATM until he finished washing the area, according to the report.
One of the men working the pressure washer said he was aiming the sprayer at the woman while the other man approached from behind and unintentionally pulled the trigger while the wand was pointed at the woman. Both men were charged with disorderly conduct.