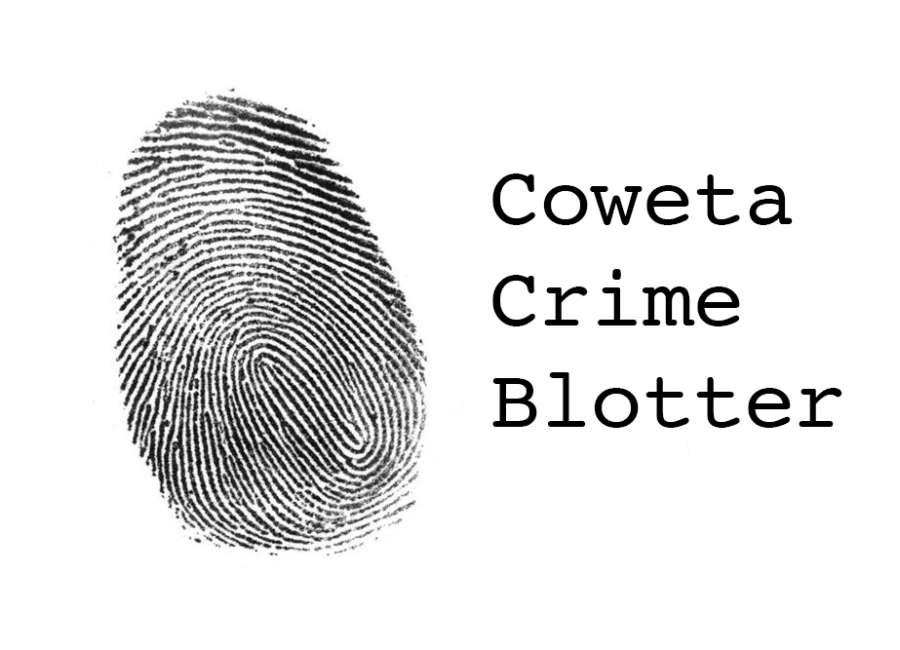 Note to Readers: Information presented here is obtained from the city police and sheriff's offices. Individuals listed in reports who have been charged with a crime have not been proven guilty in court.
•••
A Newnan woman reportedly made some not-so-subtle attempts to avoid law enforcement contact, but ended up in custody anyway – along with a friend who came to help her out.
Tanya Sunny Mapp, 33, aroused the suspicion of a Coweta County sheriff's deputy on Dec. 4 after she passed him in a Ford Explorer on Highway 154 and then abruptly turned onto the access road for the Kroger on Highway 34, according to a CCSO report.
Mapp allegedly then took an immediate right, without signaling, and sped into the Flash Foods parking lot, parked, got out of her vehicle, looked around and went inside the store.
Her behavior led the deputy to believe Mapp was trying to avoid police contact, so he ran the vehicle's tag and discovered the registration was invalid, according to the report.
He approached Mapp when she left the store and advised her of the Explorer's canceled registration, the report stated, and she told him she had bought the vehicle two days before but couldn't prove it.
Mapp reportedly produced a title for the vehicle that was not in her name and claimed the previous owner's belongings were still in the car when the deputy asked to search the vehicle.
According to the report, when the deputy asked if there was anything illegal in those items, Mapp – who had recently been arrested for possession of three pounds of methamphetamine – responded, "I don't think so. He doesn't do drugs."
A search of the Explorer uncovered a suspected meth pipe, numerous syringes and a liquid numbing agent, and Mapp was arrested and charged with possession of schedule 1/2 narcotics.
She called two friends to pick up her vehicle, but one – 34-year-old Andrew James Harrington of Senoia – at first did not provide his real name to deputies, who eventually discovered he had an active warrant for failure to appear.
Mapp and Harrington, who was additionally charged with giving a false name to officers, were both transported to the Coweta County Jail.
•••
A Newnan man was arrested for DUI after burning rubber in front of a police officer.
A police officer was on patrol at the are of Newnan Station Drive searching the area of a missing juvenile when he observed a Dodge Charger "laying drag" with his tires. The tires had reached a speed that the visibility in the area of the roadway was almost completed obscured due to the amount of smoke pouring from the tires.
The officer made contact with the driver and noticed he was not wearing his seatbelt and did not have a valid driver's license.
The driver refused to perform a field sobriety test and a blood draw was taken at the Coweta County FIre Rescue Station on Turkey Creek Road. The driver, identified as Eric Jerome Hines, 33, was charged with DUI-less safe, reckless driving, seatbelt violation, and driving on a suspended license.
•••
The Coweta County Sheriff's Office seized more than six pounds of marijuana Monday after an Alabama man pulled himself over on I-85.
Christopher Dell Averette, 42, of Sylacauga, Ala., faces charges of marijuana manufacturing and possession with intent to distribute.
According to the sheriff's report, a deputy noticed Averette's red Ford Expedition at the I-85 south turning lane on Hwy. 34, taking a suspiciously long amount of time to get onto the interstate. The deputy pulled over into the I-85 south emergency lane twice to observe the driver, who failed to maintain his lane, before falling in behind him.
Averette reportedly pulled over before the deputy activated his lights. When he rolled down his window down, the Expedition smelled strongly of a masking agent, the report stated, and the driver said he felt sick from something he'd eaten.
According to the report, when Averette was asked for consent to search his vehicle, he repeatedly asked what he'd done before refusing.
Grantville Police arrived with a K-9 officer, which alerted on Averette's vehicle, the report stated. A search revealed a small bag of marijuana in the center console and a gray suitcase in the back, which reportedly contained a large bag of marijuana. According to the report, a five-pound scale also was found in a cooler in the back of the vehicle.
A total of 6.2 pounds of marijuana was found in Averette's vehicle, and he was booked into the Coweta County Jail.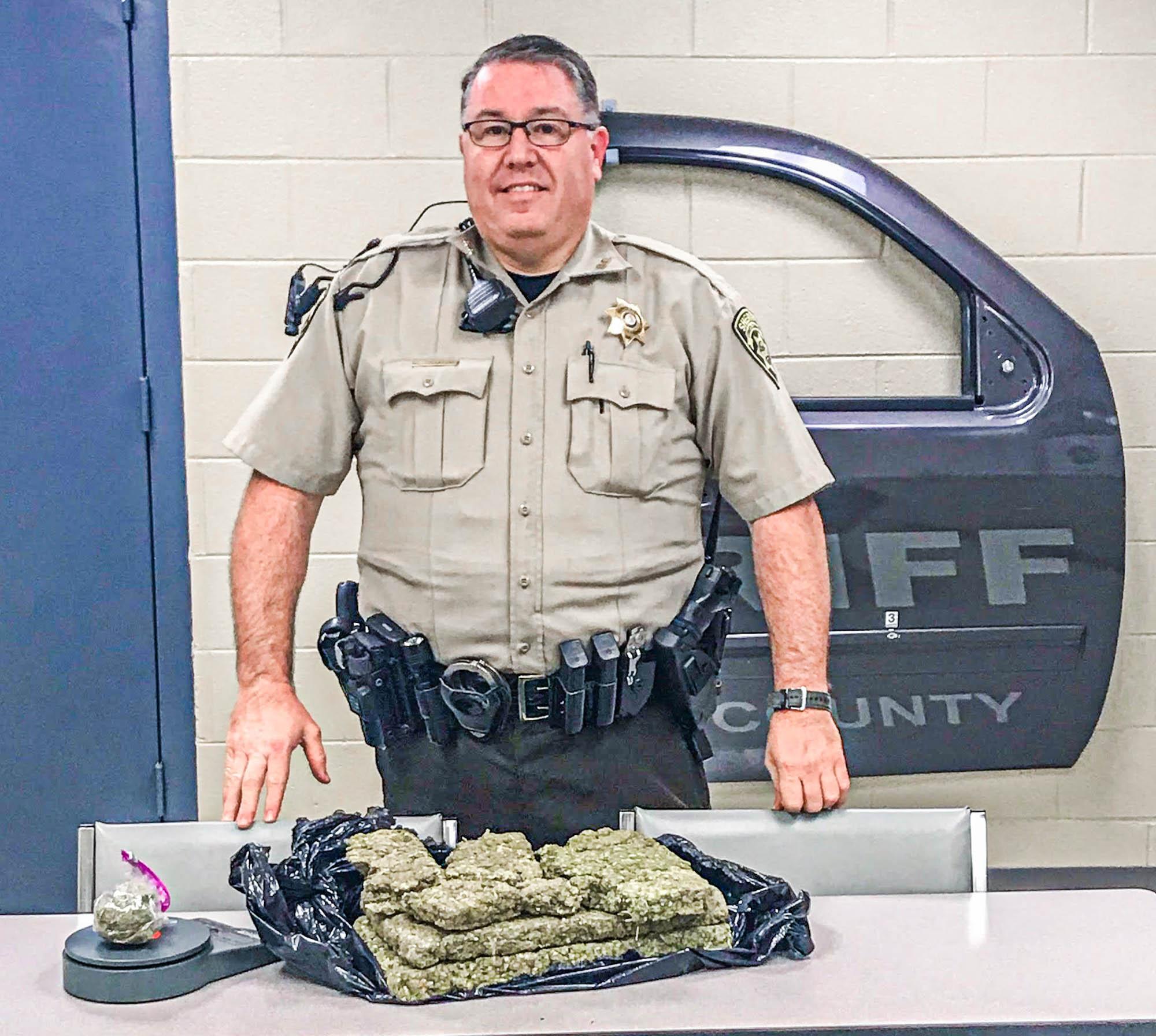 •••
A simple seat belt violation and an ill-timed call to his mom turned into a whole lot of trouble for one Newnan man.
Jeremy A. Arnold, 30, initially failed to stop and then refused to cooperate during a routine traffic stop Nov. 28, according to a Newnan Police Department report. The result was a face full of pepper spray and a Taser to the back.
Arnold reportedly got out of his car and walked toward the NPD patrol car, repeatedly reaching behind his back as he ignored verbal commands to get back in his car and to stop moving. According to the report, he took out his cell phone and called his mother while continuing to disregard orders to stop moving and keep his hand where the officer – who smelled marijuana on Arnold – could see them.
When backup arrived and tried to handcuff him, officers said Arnold pulled away and started "digging into the front of his pants." He was pepper sprayed and placed on the ground, but reportedly continued to resist while digging in his pants until officers tased him, causing him to let go of not only his pants but a baggie containing suspected marijuana and half of an oxycodone pill.
Arnold reportedly told officers he did not have his license, but it turned up in a search of the vehicle, along with 133 suspected ecstasy pills shaped like Hello Kitty, 30 more suspected oxycodone pills, more marijuana, two handguns and 46 counterfeit $100 bills.
According to the report, Arnold briefly continued his seatbelt-free ways during a ride to Piedmont Newnan Hospital to have the Taser probes removed from his back, but he was transported to the Coweta County Jail "seat belted and handcuffed behind the back, double-locked (and) checked for fit."
He faces multiple charges including possession of firearms by a convicted felon, possession of firearms during the commission of a crime, possession with intent to distribute schedule 1 and 2 narcotics, obstruction, driving with a suspended license – and a seat belt violation.
•••
A squabble over an 18-wheeler resulted in a convenience store owner's arrest for allegedly shoving the office manager of a neighboring business.
Hinaben Jagdishbhai Patel, 49, of Carrollton, called Newnan Police on Nov. 27 to complain about an 18-wheeler parked at the Lower Fayetteville Road Chevron. Officers responded, mediated and sent the driver and truck away.
Barely half an hour later, officers were back at the scene. According to the NPD report, Patel had taken offense over the office manager of Quantum Alternative Health – which shares Chevron's building – "getting involved" in the earlier situation and had confronted her.
The office manager said she had spoken with the truck driver during the earlier incident, and that after he mentioned he had complications from dialysis, she invited him inside for a cup of coffee. That upset Patel, the office manager told officers, and she came inside Quantum Alternative Health to say so.
"Due to her behavior, she asked Patel to leave the office," the report stated.
The store owner left but returned and was again asked to leave, this time with the office manager holding open the door. An "aggressive and screaming" Patel reportedly tried to snatch the door out of her hands.
According to the report, the office manager claimed Patel then made deliberate physical contact when she used both hands to push her in the chest while still inside the office. Officers said Patel admitted she had entered the office and confronted the employee but denied making physical contact, but two witnesses corroborated the office manager's account.
The employee said she was unhurt and refused medical services. Police say Patel, who owns the building in which both businesses are located, made a threatening statement as she was being walked to the patrol car, indicating Quantum would have to go. After officers activated the store's alarm and secured the door, Patel was transported to the Coweta County Jail and charged with simple battery.
•••
A suspected drug dealer's bad driving led to his arrest for drugs.
After receiving a tip that Robert Ryan Witter, 41, was selling meth out of his Moreland residence, members of the Coweta County Sheriff's Office Crime Suppression Unit were conducting surveillance Dec. 6 when they reportedly observed Witter's black Toyota Camry leave the home.
According to investigators, Witter stopped at a stop sign, turned onto Highway 27 and took a right onto Trammell Road where the suspect reportedly swung across the white fog line to make a U-turn.
An investigator attempted a traffic stop for failure to maintain lane, but Witter reportedly accelerated and then made a wide right turn onto Haynes Road, almost running into the ditch, before pulling into the driveway of his home and getting out of the car. According to the report, investigators suspected Witter was trying to destroy or hide items and then distance himself from the vehicle.
According to the report, Witter produced his drivers license, denied throwing anything out of his car and agreed to having his person but not his car searched. But investigators reportedly spotted a loaded needle in the cup holder, in plain view, and searched the vehicle, finding suspected meth in the console. A needle loaded with suspected liquid meth was found in a bag in the back seat.
After being read his Miranda warning, Witter reportedly said he was an addict and that he had 14 grams of meth. Investigators charged him with possession and transported him to the Coweta County Jail.