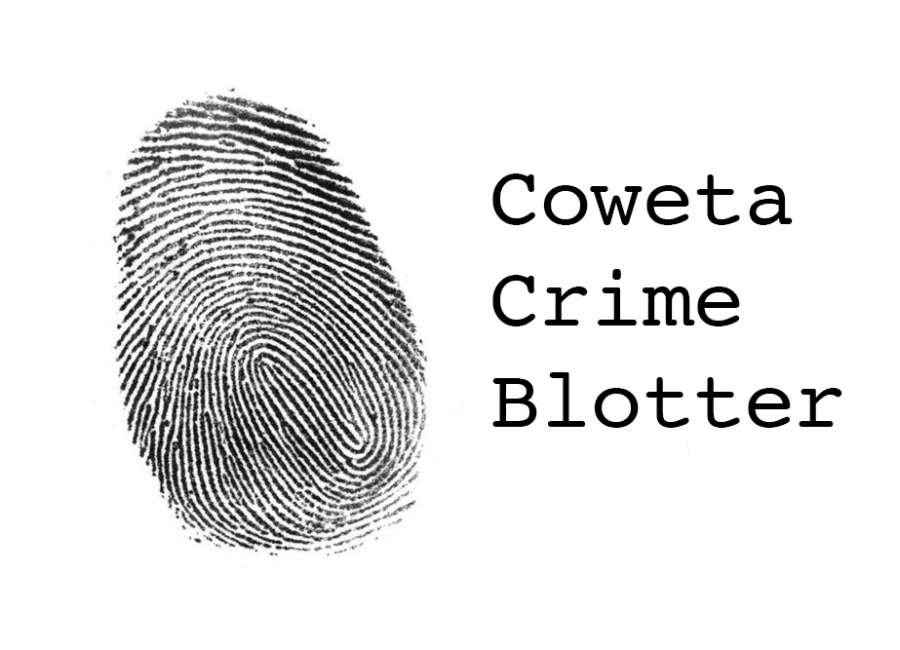 Note to Readers: Information presented here is obtained from the city police and sheriff's offices. Individuals listed in reports who have been charged with a crime have not been proven guilty in court.

A man accused of stealing pine shavings from Tractor Supply was arrested after giving police a false name.
A deputy on patrol noticed a car pull behind the business on Thanksgiving and asked the two people inside the car what their business was since the business was closed.
The driver and passenger said they were looking for some boxes. When deputies attempted to run their names for warrants, the driver's came back clean, but no return was found on the passenger with the name he presented.
Police were able to scan the passenger's fingerprint with an electronic reader, which showed he had a suspended driver's license. Ray Allen Collins, 50, was arrested for giving a false name. Inside the car, a small bag of marijuana was found. The company didn't want to prosecute the couple for stealing the pine shavings but asked that they receive a criminal trespass from the property.
*****
A man was arrested for making harassing phone calls to a local teenager.
The victim told police she had met Joshua Michael Staley, 24, at a friend's house in the summer of 2018 and struck up a conversation with him while watching television.
Staley began contacting her through social media shortly thereafter and messages became longer and more frequent, according to the victim.
She told deputies it appeared Staley was attempting to get into a relationship with her, so she asked that he stop talking to her. Staley continued attempting to communicate with her, so she blocked his number and contacts on social media, according to the report.
Staley then reportedly attempted to contact her while at college. Her roommate answered the phone and told him to stop calling.
Between July 2 and July 16, 2019, Staley left 11 voicemails and has been attempting to contact her through the use of a restricted number, according to the incident report.
Investigators were able to make contact with Staley and advised him of the charges that would be forthcoming if he did not stop.
Staley was arrested on Nov. 28.
*****

A man wanted for trafficking drugs out of Maryland was arrested after speeding through Coweta County.
Kesean Kamali Guishard, 35, was arrested on Nov. 30 on charges of narcotics possession, speeding and marijuana possession.
Guishard was clocked speeding near mile marker 53 by a Georgia State Patrol Trooper. Upon making contact with Guishard, the trooper reportedly noticed the odor of marijuana coming from the car.
Inside, two containers of THC gummies were found along with two containers of medical marijuana. After running the tag, it was discovered that Guishard was wanted for felony drug trafficking charges in Maryland.
Guishard was arrested. The car was turned over to a family member.
*****

A man being placed under arrest for disorderly conduct asked police if he could have a drink before being taken to jail.
Police responded to a home in the area of Priscilla Way after getting reports of a verbal altercation between a man and a woman. While investigating the incident, the man, identified as Mauricio Carbajal, reportedly told deputies everything was fine, but he needed a drink of an alcoholic beverage.
When police refused his request based on the ongoing investigation for disorderly conduct, Carbajal became angry and said no crime was committed.
As police placed Carbajal in custody, he allegedly turned around and asked: "Can I have a drink?" Deputies declined his request and he was taken to jail where he was charged with disorderly conduct.
*****

A Clarkston man returning from a West Point fishing trip was stopped after driving a stolen car.
Monday evening, a trooper with the Georgia State Patrol noticed a Honda Pilot traveling northbound on Interstate 85 that had been reported stolen out of Decatur, Ga.
When he attempted to perform a traffic stop on the vehicle, the driver failed to pull over and continued traveling northbound at speeds up to 85 mph, according to Cpl. Scott Tarpley with the Georgia State Patrol.
The trooper then performed a PIT maneuver near the 44-mile marker and disabled the car. Two other passengers were inside the vehicle and told troopers they had been offered a ride home from West Point Lake by the driver.
The driver, identified as Ko Naing, 39, refused a DUI test and was charged with DUI refusal, possession of stolen property, fleeing from police, open container and driving while unlicensed.