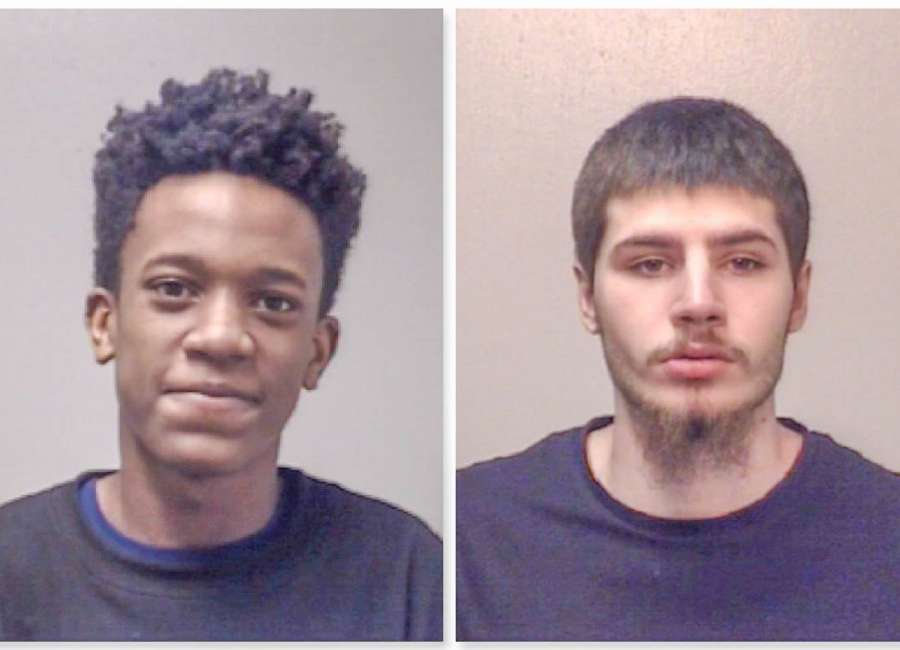 Two men were arrested after allegedly forcing a man to strip naked at Ashley Park.
The victim told police he recognized the two men from high school and stopped to speak with them when the two men grabbed him, slammed him against the wall and began punching him and demanded him to take off his clothes.
The victim said when he refused, one man said he had a gun and would use it if he didn't do it. The victim stripped down to his socks and the two men ran. The two men were located beside the Great American Cookie Company. While searching the suspects, police found the victim's cell phone and wallet with his ID still in it.
The victim's clothes were later found in a nearby trash can.
Jeremiah Emmanuel Cox, 19, was charged with armed robbery with a knife and battery.
Branden Matthew Spradlin, 18, was also charged with armed robbery with a knife, battery, and possession of a weapon during the commission of a crime.