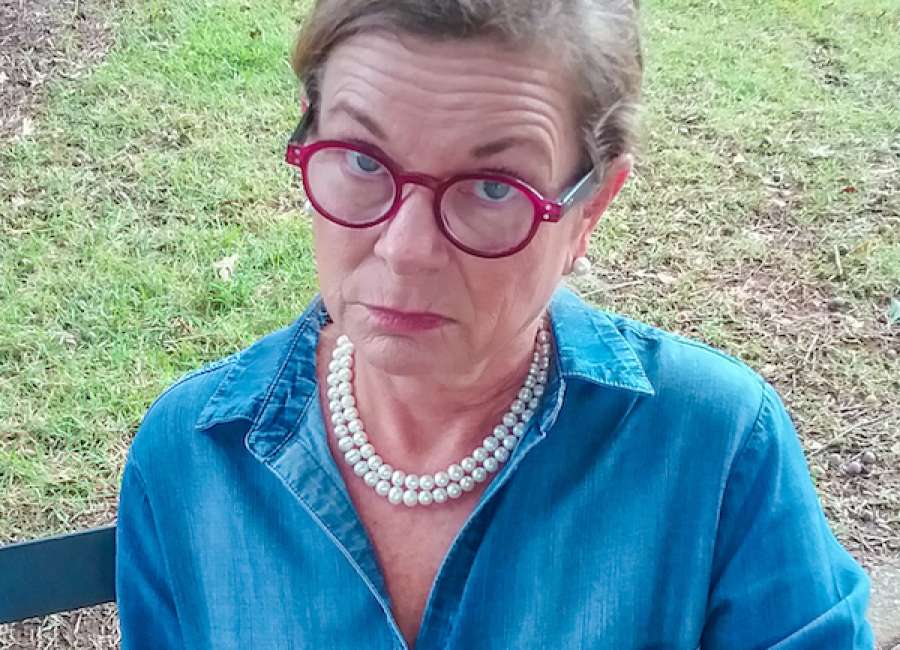 Dear Miss Pearl,
My niece is getting married next weekend and I have already spent a small fortune on shower gifts and parties. Do I still need to give her and her husband a Christmas gift?
I bet you spent some money on your dress, too! I'm sure your niece will not be expecting you to give her a Christmas gift, seeing as you have already spent so much on the wedding festivities.
You should, however, give her a small gift for Christmas because Christmas is separate from her wedding. An ornament or Miss Pearl dish towel would be very appropriate and thoughtful. BTW: My birthday is two weeks before Christmas and, no, you cannot combine the two. They are separate! Just FYI!
Dear Miss Pearl,
I'm sure people are still talking about the outfit I wore to my husband's company Christmas party last year. Let's just say that I was way overdressed and leave it at that. I really don't want to go this year but my husband is insisting.
Were you overdressed and exposed or just overdressed? You need to be supportive of your husband and go to the party. I'm sure everyone has forgotten what you wore last year (well, almost everyone)! And I trust you were not exposed.
Dear Miss Pearl,
I got a ticket for running a stop sign. I didn't run it – I slowed down and looked both ways before driving on. I think this is extremely unfair.
Guess what? If you did not come to a complete stop, YOU RAN THE STOP SIGN!
And Another Thing...
Baby took me to a Christmas bar in the city last weekend. Y'all! We had so much fun! The place was all decorated for the holidays and the only music played was Christmas music. Singing and dancing was encouraged and when Mariah Carey's "All I Want for Christmas" came on, the entire place erupted in singing.
All of the cocktails had Christmas themes and you could choose from alcoholic or non-alcoholic beverages. I tried both and decided that one was better than the other! The best thing was the diverse crowd-all races and nationalities, religions (I'm sure there were some Baptist there – we all know the Methodist and Episcopalians were representing), gay, straight, young, old, dressed up, and casual, etc.
Music truly is a language we all speak and we need to "speak" it year-round. Yes, I was dressed up and, yes, I was setting a good example!
"Miss Pearl," aka Colleen Sprayberry, is one of Newnan's leading authorities on modern etiquette. She gladly lends her advice to everyone whether they want it or not, because, "After all, it's all about the children and setting a good example for them." Her videos are available on her Facebook page and YouTube channel. She can be reached at misspearl678@gmail.com .