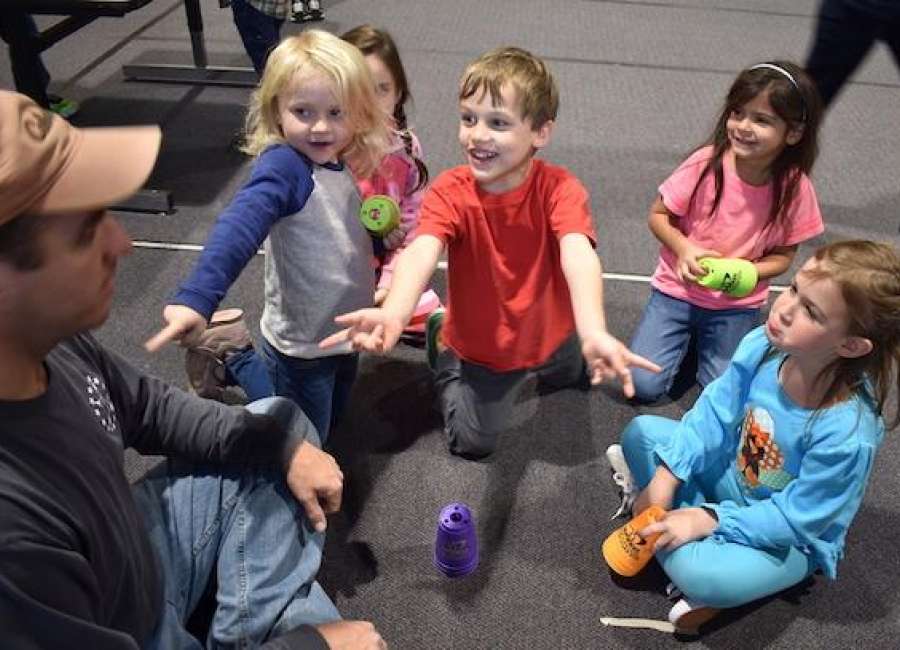 Western Elementary School contributed 105 people and 3,150 minutes of cup-stacking to the 2019 Stack Up! World record.

Students joined more than 600,000 people worldwide Nov. 14 for the World Sport Stacking Association's attempt at a new record for "Most People Sport Stacking at Multiple Locations in One Day."
Each year since 2006, the WSSA has attempted to set a new record. The organization submits a formal application to attempt the record on Guinness World Records Day, inviting schools and groups from around the world to participate.
Western was part of last year's record-breaking attempt, which set a new record of 624,390. This year's goal was 635,000, a new record which the WSSA reported has been unofficially confirmed.
Coach Mary Savage brought PE classes into the school's gym grade by grade to participate in sport stacking activities, games, races and fitness stacking to earn their minutes and contribute to the record.
Savage organized the Western event after incorporating "sport stacking" into her physical education classes. In addition to improving hand-eye and bilateral coordination and engaging both brain hemispheres by practicing cup stacking, students can benefit physically through relays, races and other fitness-based activities that incorporate cup stacking.