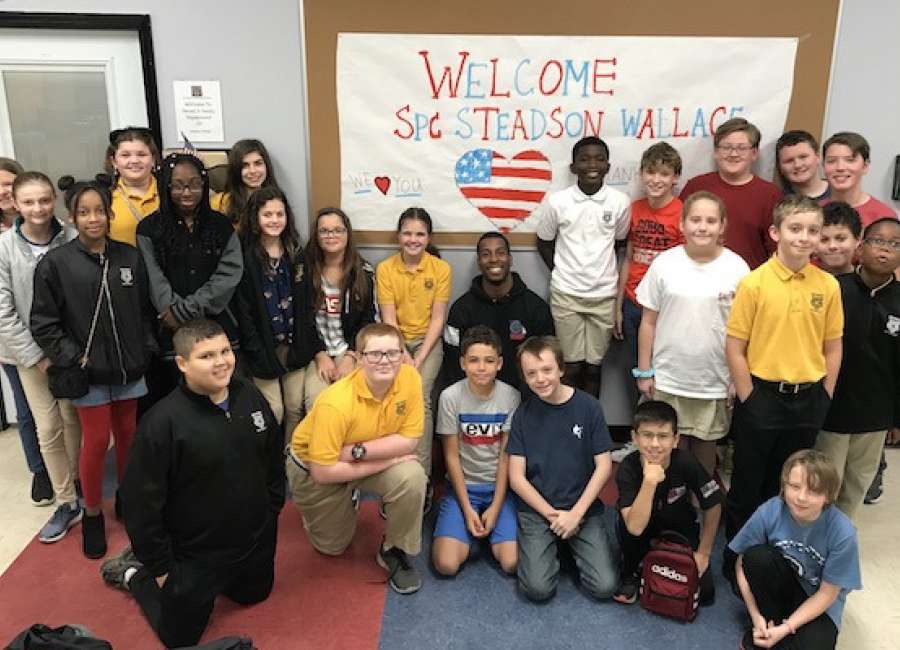 Veterans from all branches of the military were honored at the recent Veterans Day program at Odyssey Charter School.

The school welcomed 25 current enlistees and veterans of military service, who participated in a flag ceremony and the lowering of the flag to half-staff in recognition of Veterans Day.
Veterans then formed a greeting line and the 385 students at Odyssey School thanked every military member individually for his or her service.'
Band Director Patrick Thompson led Tristan Worthington, Henry Whitley and Katie Geeter in playing the National Anthem. While the flag was lowered to half-staff, Geeter – who learned the piece independently – played "Taps" to honor fallen service members.
The program included a piece written by Charles M. Province:
"We remember:
It is the Soldier, not the reporter, who gives us Freedom of the press.
It is the soldier, not the poet who gives us Freedom of speech.
It is the soldier, not the organizer who has given us the Freedom to demonstrate.
It is the soldier, not the lawyer who gives us the right to a fair trial.
It is the soldier who salutes the flag, serves under the flag, and whose coffin is draped by the flag, who gives protesters the right to disrespect the flag.
These freedoms were fought and died for, by soldiers."