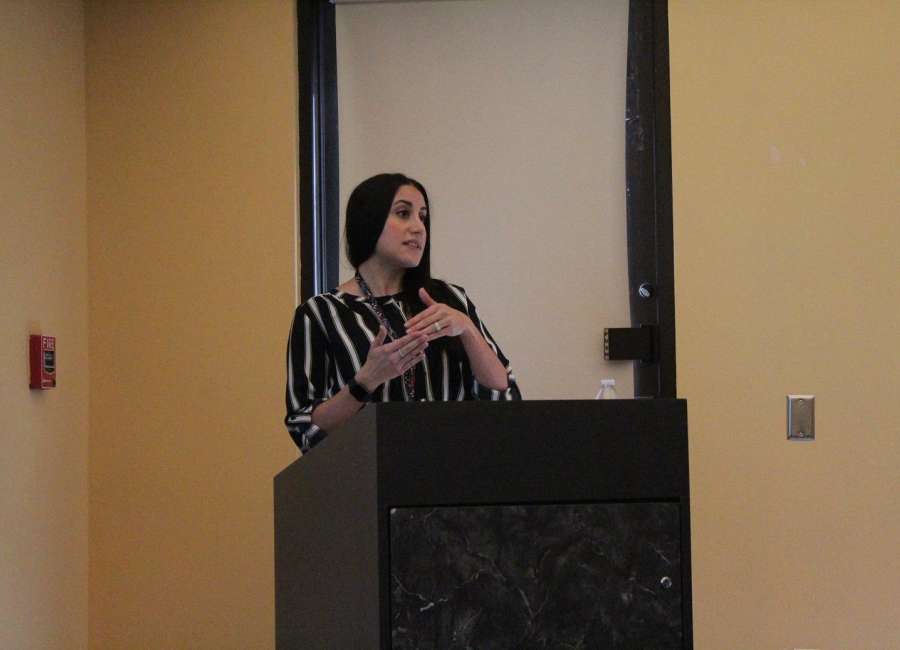 Candace Tucker, the family services agent at the University of Georgia Extension Office, hosted a class on cooking with herbs and spices on Friday.
Spices come from bark, roots, berries, seeds and buds of tropical plants and trees, while herbs come from the low-growing leaves of plants, said Tucker.
"They offer a lot of benefits," she said. "They contain antioxidants which are compounds that help your body fight off chronic diseases like cancer."
The use of herbs and spices in food can reduce the amount of sugar and sodium found in food, according to Tucker.
"You can reduce or eliminate sugar from food by using these sweet-tasting spices. For example, you have cinnamon which has been shown it can reduce blood sugar," she said. "While you're cooking pasta, instead of salt you can flavor it with oregano, basil, parsley or pepper."
Tucker said when grocery shopping to check the labels of herbs and spices that contain salt or sodium as an ingredient, "because you want to look for options that don't contain any salt."
The use of salt can be eliminated by using savory spices or herbs such as basil, curry powder, cumin or garlic powder, she said.
Spices and herbs should be added in small increments to recipes, Tucker said, that way the flavor can match personal preferences.
If you are making a larger version of a recipe, do not double the amount of herbs and spices, she said. This can overload the amount of flavor. Instead, she suggested adding one and a half times the amount and tasting throughout the cooking process to check if more flavor is needed.
"The heat from cooking actually makes the flavor intensify and makes it spicier," she said. "You can always add more, but you can't take away."
When to add herbs and spices to a dish can vary. Delicate fresh herbs should be added toward the end of cooking or as a garnish because they will deteriorate from the heat in cooking and lose flavor, said Tucker.
"Your less delicate herbs can be added within the last 20 minutes of cooking because they can withstand the heat a little bit better," she said. "If you're using whole dry spices and herbs, those release flavors a little bit slower."
According to Tucker, herbs and spices lose their flavor rather than spoiling over time.
"You can still have an herb or spice that is 30 years old, however, it will not taste like anything," she said. "Over time they lose their potency and flavor, especially if you expose them to moisture, heat or air."
She suggested storing the flavorings in tightly covered containers in a pantry or cabinet and away from kitchen appliances.
She said heat from a stove or microwave could wear away at the herbs and spices.
"If you store them appropriately, they'll last a year," she said.
Tucker will host two more classes featuring the same content at the A. Mitchell Powell Branch of the Coweta County Library Dec. 6 and 13 at 11 a.m.