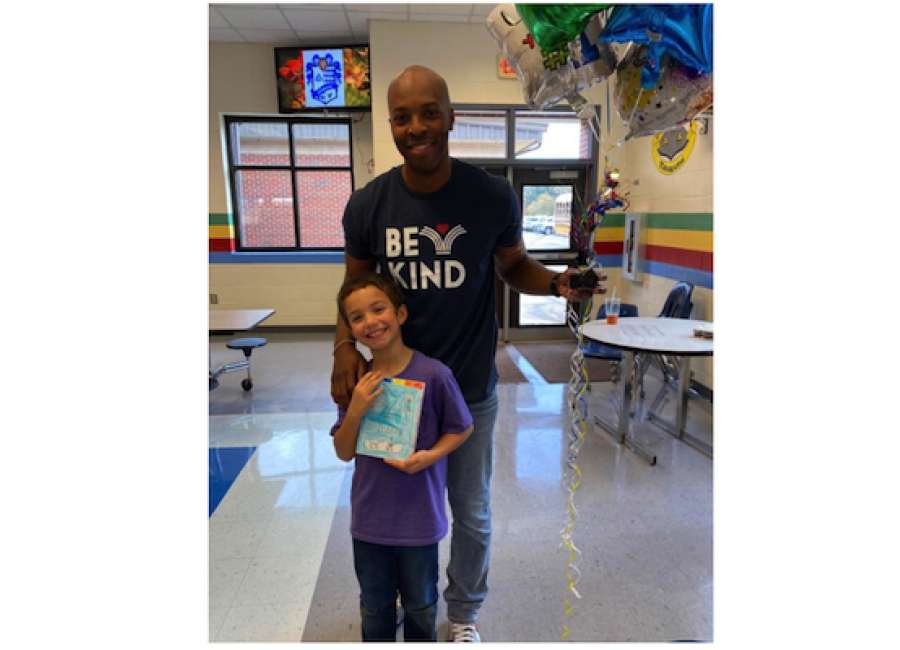 Riley Allen, a third-grader at Ruth Hill Elementary School, is something few people his age can claim: a published author.

Allen is the first winner in Leap for Literacy's Share Your Story program, which will professionally illustrate and publish books written by young authors.
Stan Tucker presented Allen with balloons as he announced the winner at an assembly in the Ruth Hill gym Nov. 22. Tucker is the founder of Leap for Literacy, a nonprofit aimed at getting books into the hands of children in at-risk communities.
It wasn't Tucker's first visit to Ruth Hill. In August, Tucker debuted his first children's book, "Stan and the Man," to students at the school. He then announced his intention of publishing one student's book.
Tucker presented each child with materials to help the aspiring authors write and illustrate their own stories and a checklist for accomplishing their writing goals.
"Every day of your life, you are building your story," Tucker told the students.
Among Leap for Literacy's literacy-based initiatives is the Read 'N Roll truck, which gives children the opportunity to choose a free book to take home and add to their personal libraries. The Read 'N Roll truck visited Ruth Hill last year.
All proceeds from the sale of Allen's winning book, "The Farmer's Rabbit Problem," will fund his college scholarship account.