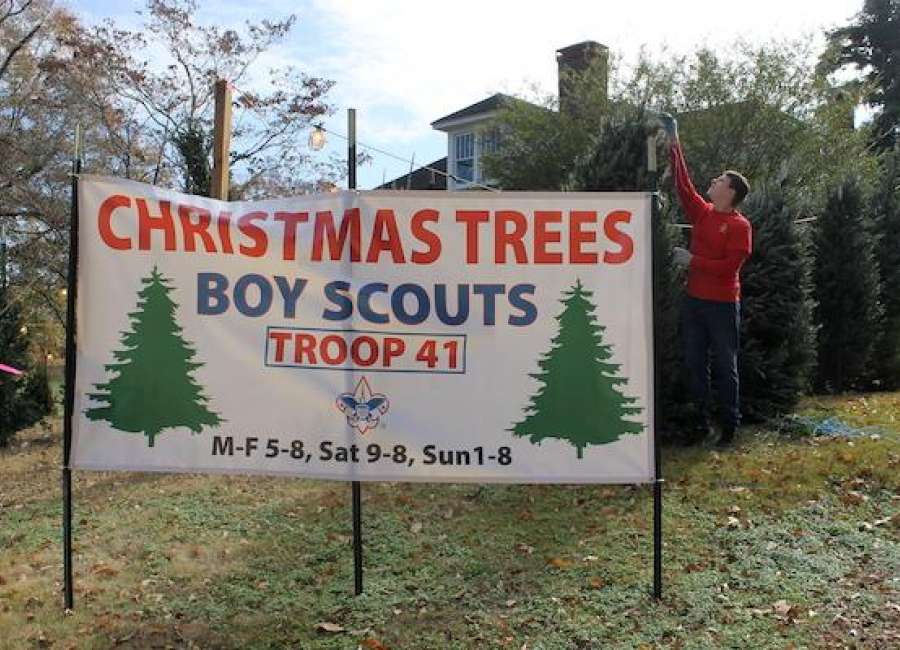 Boy Scout Troop 41 of First United Methodist Church began their annual Christmas tree sales next to Sprayberry's BBQ on Hwy. 29 Friday.
Every year the troop begins selling their trees the Friday after Thanksgiving. They've been doing it "since as long as I can remember," Scoutmaster Michael Terrell said.
They will sell every day beginning Nov. 29 until they run out, which Terrell said only took about two weeks last year. Scouts will be selling trees Saturdays from 9 a.m. to 8 p.m., Sundays from 1 p.m. to 8 p.m. and Monday through Friday from 5 to 8 p.m.
Trees range in price from $45 to over $100.
"The boys really enjoy coming out here and doing it. It's a lot of fun," Scott Zachry said.
Whenever they are open, the scouts will be assisting customers, with some help from parent volunteers.
"I think this helps them understand what it means to sell something and about customer service," Terrell said.
The troop buys the trees from Christmas Tree Hill Farm in North Carolina, and Southwire offers to ship them for free every year.
Newnan Utilities donates the power, and Sprayberry's BBQ lets them use their property for free, Terrell said.
The donations allow most of the money to go back to the troop, and Terrell said the tree sales are their biggest fundraiser of the year.
"We were out here when it snowed a couple of years ago, and my son and I still talk about that. We all have so many memories," Zachry said.
With money from the sales, they can help pay for activities and trips for the scouts. The fundraiser also allows the troop to purchase needed training materials and badges.
Due to fundraising, a couple of scouts will be taking a trip in July to Philmont Scout Reservation in New Mexico.