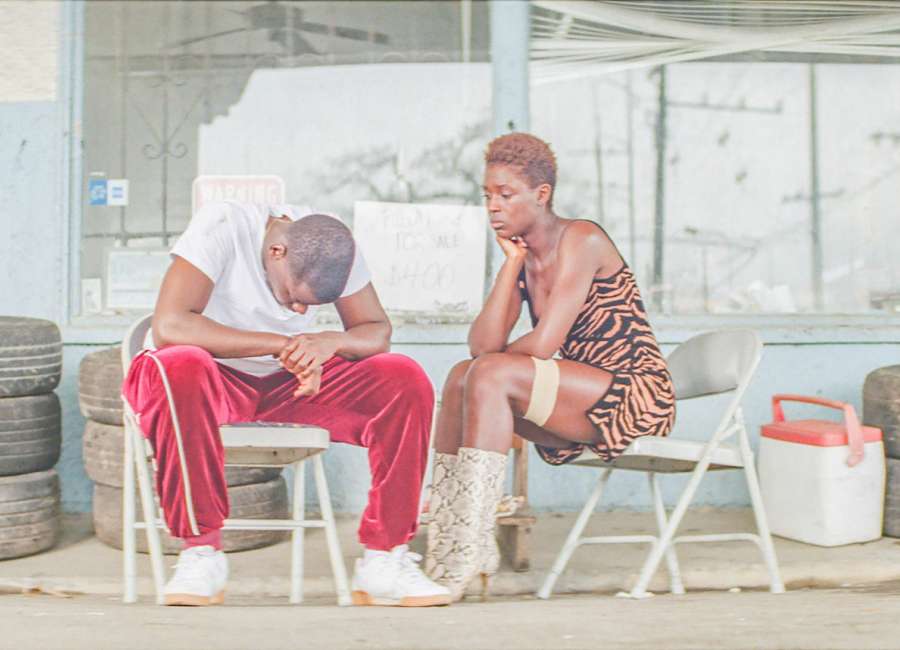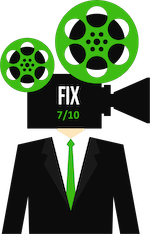 Review By: Jonathan W. Hickman

Review Rating: 7/10
More under the hood than your typical crime/escape road picture, "Queen & Slim" tackles sophisticated issues. Love him or hate him, Colin Kaepernick didn't have to kneel to remind Americans of the broken relationship between black and blue. And, within the familiar confines of the crime spree genre, director Melina Matsoukas (see Beyoncé's ground-breaking "Formation" music video) comments colorfully on the state of things.
"Queen & Slim" starts with an unassuming date. One ordinary evening, Queen (Jodie Turner-Smith) gives into Slim's persistent requests and joins him for dinner. She's an outspoken public defender, whose aggressive views cause her to seek comfort in being alone. Slim's a humble guy, whose best friend is his father. He takes her to a friendly diner, and the two get to know one another. Queen's headstrong personality is a little off-putting, at first, but it's evident that the patient Slim (Daniel Kaluuya) is determined to stick it out.
On the way home from the diner, Slim's pulled over by a police officer. When the gruff officer asks him a few questions, Queen goes all lawyer on the guy. Naturally, this escalates an already tense situation, and when a misunderstanding ends in the nervous officer's accidental death, Queen and Slim go on the lam. Initially, Slim wants to call his father and turn himself in, but the world-weary Queen has other ideas.
Part fantasy and part hard-hitting social commentary, "Queen & Slim" might enrage both sides of the "black and blue" debate. One interpretation of the tragedy is that Queen's arrogance pushed the matter from routine to extraordinary. Another way of looking at it is that race relations in America make tragedies like this one an all too common occurrence. As a criminal defense attorney, I became quickly frustrated. I wished that Slim had turned himself in, and relied on the justice system, where there are good officers, prosecutors, and defense attorneys ready to follow constitutional protections. But "Queen & Slim" isn't interested in being a staid courtroom drama.
Once on the road, the two inconvenient partners in crime leave Ohio in hopes of making their way to Florida. It's there that they intend to find a plane and seek asylum in Cuba. Such a move might seem outlandish, but there's a precedent for it. And Afro-Cuban director Matsoukas smartly remembers the history of her Cuban-born mother's homeland. For example, in the late 1970s, Cuba became the landing place for prison escapee and Black Liberation Army member Assata Shakur.
The script from Lena Waithe (creator of Showtime's "The Chi") is an edgy combination of weighty issues and gritty crime/thriller elements. While this film could have easily tipped over into tongue-in-cheek blacksploitation, Matsoukas slows things down, giving the two talented leads a chance to grow fond of one another naturally. Queen and Slim aren't your typical on-screen Bonnie and Clyde duo. And, as they meander to their final destination, Waithe and Matsoukas are determined to keep things crime-free as much as possible.
The atmosphere is thick visually as gifted cinematographer Tat Radcliffe (see "Pride" and "White Boy Rick") infuses the movie with ample doses of 1970s film grain. One sequence in a honky-tonk is especially lovely, as Turner-Smith and Kaluuya dance into one another's hearts. I suspect that their relationship will prove potent, as many viewers bond with the two ill-fated lovers.
Walking the tightrope between exploitative parody and obvious message movie, "Queen & Slim" is an entertaining action road picture with more on its mind than asphalt.
****
A RottenTomatoes.com Tomatometer-approved critic, Jonathan W. Hickman is also an entertainment lawyer, college professor, novelist, and filmmaker. He's a member of the Atlanta Film Critics Circle, The Southeastern Film Critics Association, and the Georgia Film Critics Association. For more information about Jonathan visit: FilmProductionLaw.com or DailyFIlmFix.com