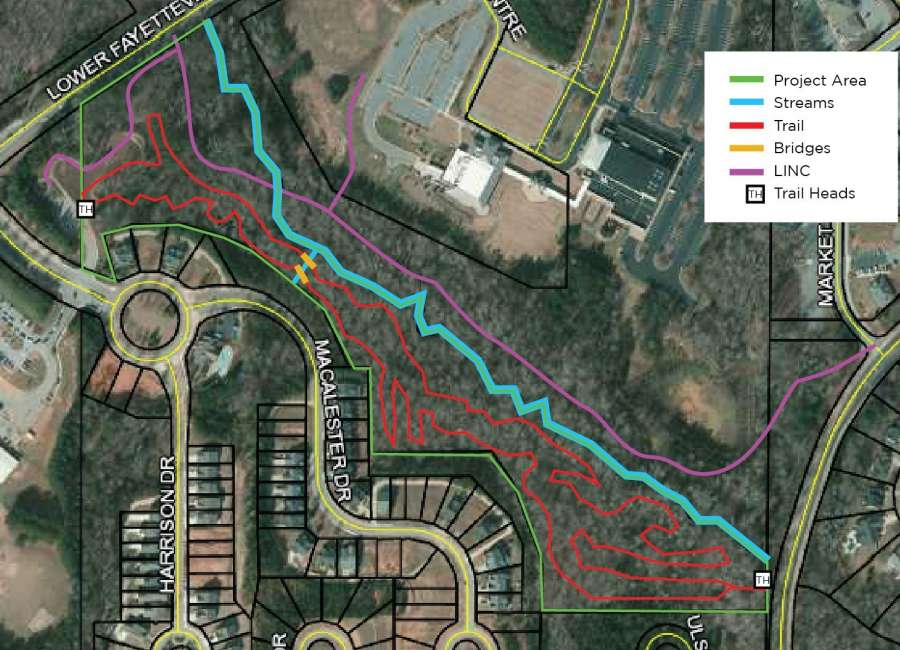 The newest addition to the biking options in Coweta County will soon be open and located inside the city limits.
This Saturday, Nov. 16 at 11 a.m., the city of Newnan, Bike Coweta and MTB Atlanta will officially open the Roller Coaster Trail, which is located near the Newnan LINC Greenway.
The Roller Coaster Trail is part of the Newnan Trail Network, which includes a 1.5-mile intermediate-level loop and two new bridges. Trailheads are located on the LINC Greenway and at the LINC's Summerlin parking lot.
In 2018, Bike Coweta and the City of Newnan spearheaded efforts to identify local greenspace that could be utilized for shared-use trails. Greenspace running along the LINC Greenway near the Summerlin subdivision was found to include topography favorable to biking and hiking trails.
The Newnan City Council approved funding for the construction of the trails in July 2019 and MTB Atlanta was hired to build the trails and to create what is now called the Roller Coaster Trail. The Roller Coaster trail is the first segment of what is planned to be a network of soft surface shared-use trails known as the Newnan Trail Network.
The development of the new trail has benefitted from a volunteer effort organized by Bike Coweta and MTB Atlanta. Local volunteers have donated more than 700 hours of work to the project including assistance with finishing work on the trails and the construction of two 24-foot bridges.
"Our goal is to create a trail network crafted for mountain bikers of all skill levels and to attract riders from all around the Newnan and Coweta area. We are very proud of what has been built through the partnership with the City of Newnan and MTB Atlanta," said Chris Doane, Bike Coweta board member. "The word is already spreading about these trails, and I can't wait for others to discover all they have to offer. Hiking and biking trails are the perfect complements for Newnan's LINC Greenway."
Those attending the ribbon cutting are advised to park at the Newnan Centre and walk or ride down to the Roller Coaster trailhead. Demo bikes will be provided by Atlanta Trek and Senoia Bicycle and will be available for use on the new trail and LINC Greenway during the event.
For more information about the Newnan Trail Network, contact Bike Coweta at 678-378-3562 or visit bikecoweta.com .