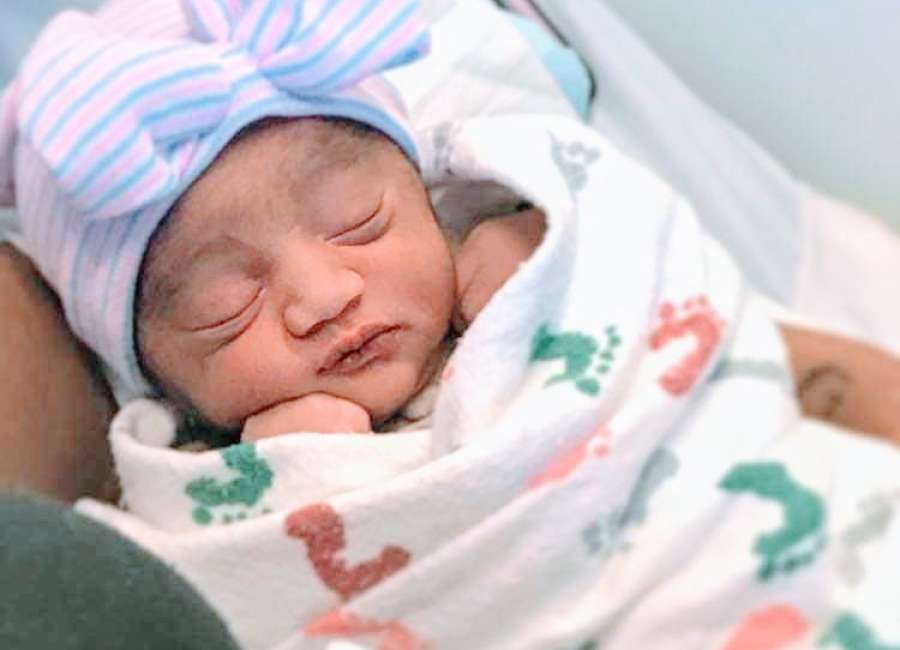 Local mother delivers newborn baby on her own
Newnan mother Toyota McGill delivered her baby girl without any help from doctors or nurses, but that's not how she planned to deliver her baby at Piedmont Newnan Hospital.
In its most basic sense, unassisted childbirth means giving birth at home without the aid of doctors or midwives. Instead, the birthing woman herself determines the course of her labor.
Partners or friends may participate in varying degrees, but no one instructs the woman as to how to give birth, when to push, what position to be in, etc. Occasionally, suggestions may be offered, but it is assumed that the woman giving birth is the true expert on her own body.
McGill said her due date was originally Nov. 27 and she was scheduled to be induced this week, but baby Janiyah had other plans. McGill said she was admitted to Piedmont Newnan Hospital last Thursday because of her high-risk complications and low fluid.
"That's why they decided to induce me," McGill said.
On Saturday, McGill said she began feeling painful contractions that brought her to tears.
McGill said believed she was in labor and thought her water had broken.
"I was in tears," McGill said. "I felt water dripping down my legs, but the nurses checked and said it wasn't time for me to have her yet."
Although she was given pain medicine around 3 p.m., McGill said by 7 p.m. Saturday evening, the pain became even more excruciating.
McGill said the nurses even checked for her dilation and she was only at two centimeters, but the nurses were also keeping a watch on the baby's heart rate, which was dropping.
"I was in the hospital bed lying on my side," she said. "I felt I had to push, so I pushed twice, and there she was. It all happened so fast. It sounded like a balloon had popped."
McGill announced her baby was born and the nurses rushed in.
"I was so scared because her heart rate was already dropping and the umbilical cord was wrapped around her neck. She wasn't even crying. McGill said.
McGill said the nurses saw the baby and described her eyes as being wide open.
She described the delivery as a miracle.
"I'm still in shock," McGill said. "I'm very happy, especially since I had her at 36 weeks. She has no health problems and is doing well."
Baby Janiyah Coleman weighed five pounds, one ounce and was 18 inches long.
Baby Janiyah and mother returned home Monday. McGill said the baby's big brother, 2-year-old Bryce, loves his new little sister.
"He thinks she's his child," he said. "He won't let anyone touch her."
McGill said she is resting and enjoying the many visitors she and her family are receiving.