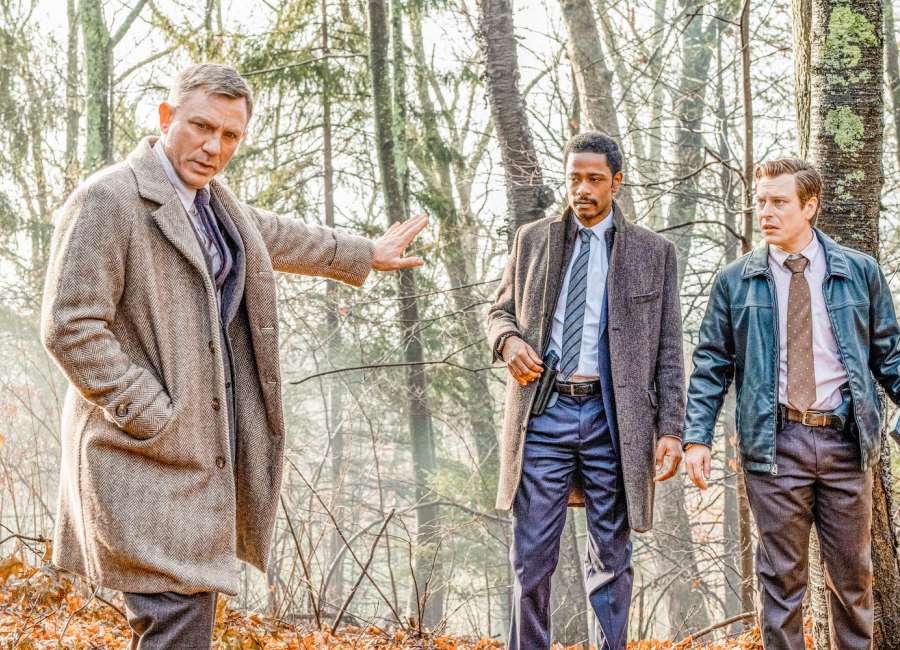 Review By: Jonathan W. Hickman

Review Rating: 9/10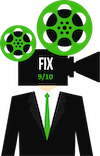 Taking a page from Agatha Christie, writer/director Rian Johnson weaves a classic murder mystery that is unique in the marketplace.
If "Knives Out" proves to be a box office success, look for Rian to reunite with Daniel Craig for the continuing adventures of detective Benoit Blanc.
When best-selling mystery novelist Harlan Thrombey (Christopher Plummer) commits suicide, his troubled family swoops in for the spoils.
A dysfunctional unit, the Thrombeys are, for better or worse, the product of their father's success. Introduced through a series of edgy police interviews, we meet the cavalcade of players.
We learn that Harlan's eldest daughter, Linda (Jamie Lee Curtis), runs a real estate firm with her husband, Richard Drysdale (Don Johnson). Their playboy son, Ransom (Chris Evans), relies on his grandfather's wealth to sustain an irresponsible lifestyle.
Harlan's youngest son, Walt (Michael Shannon), manages the aging patriarch's mystery novel publishing empire. Walt's son, Jacob (Jaeden Martell), spends most of his time buried in his smartphone when he's not spouting right-wing propaganda. And one of Harlan's other sons died, leaving a wife, Joni (Toni Collette), and a daughter, Meg (Katherine Langford). Like everyone in the Thrombey clan, Toni and Meg are dependent on Harlan's generosity.
Following the sudden suicide, police detective Lieutenant Elliott (LaKeith Stanfield) and State Trooper Wagner (Noah Segan) investigate. But when famous private detective Benoit Blanc (Daniel Craig) joins their efforts, the Thrombey family finds their every move under the microscope. And not even the extended family, which includes Harlan's sensitive nurse, Marta (Ana de Armas), and his nosey housekeeper, Fran (Edi Patterson), are exempt. Everyone is a suspect.
As the three professionals survey the grounds, Lieutenant Elliott insightfully observes that Harlan lived in what appears to be a "Clue board." And part of the fun of "Knives Out" is the carefully constructed chief set-piece, a historic, remote mansion with secrets aplenty. This engaging mystery is one worthy of anything Agatha Christie could have dreamed up, and in Blanc, Johnson creates a character on the level of Christie's Hercule Poirot.
"Knives Out" is the ultimate ensemble picture. The fact that Johnson was able to assemble a cast this deep and marshal the resources to get the picture made is an impressive feat. In this risk-averse environment, an original project like this might get a push on one of the streaming platforms. But Johnson, the writer/director responsible for the divisive, but commercially successful, "The Last Jedi," makes theatrical motion pictures, and the often deliciously claustrophobic "Knives Out" is an inventive, visual treat.
Johnson works once again with cinematographer Steve Yedlin, with whom he's partnered since the beginning of his career. The deeply saturated colors and high-contrast look conveys this film's classic noir underpinnings. And "Knives Out" joins a prestigious canon of movie mysteries, alongside René Clair's 1945 Christie adaptation "And Then There Were None" and excellent early Hitchcock 1938's "The Lady Vanishes."
While references to film's from a bygone era might give some viewers pause, take heart, Johnson's hip script incorporates modern political and technological developments. "Knives Out" is also a very funny film. Our present James Bond, Daniel Craig, adopts the deep southern drawl that worked so well for him in Steven Soderbergh's "Logan Lucky." And the Blanc character is written so well, every clever moment with Craig is impossible to ignore.
Giving new life to the murder mystery genre, Rian Johnson's "Knives Out" is one of the most entertaining films in theaters this holiday season.
A RottenTomatoes.com Tomatometer-approved critic, Jonathan W. Hickman is also an entertainment lawyer, college professor, novelist, and filmmaker. He's a member of the Atlanta Film Critics Circle, The Southeastern Film Critics Association, and the Georgia Film Critics Association. For more information about Jonathan visit: FilmProductionLaw.com or DailyFIlmFix.com