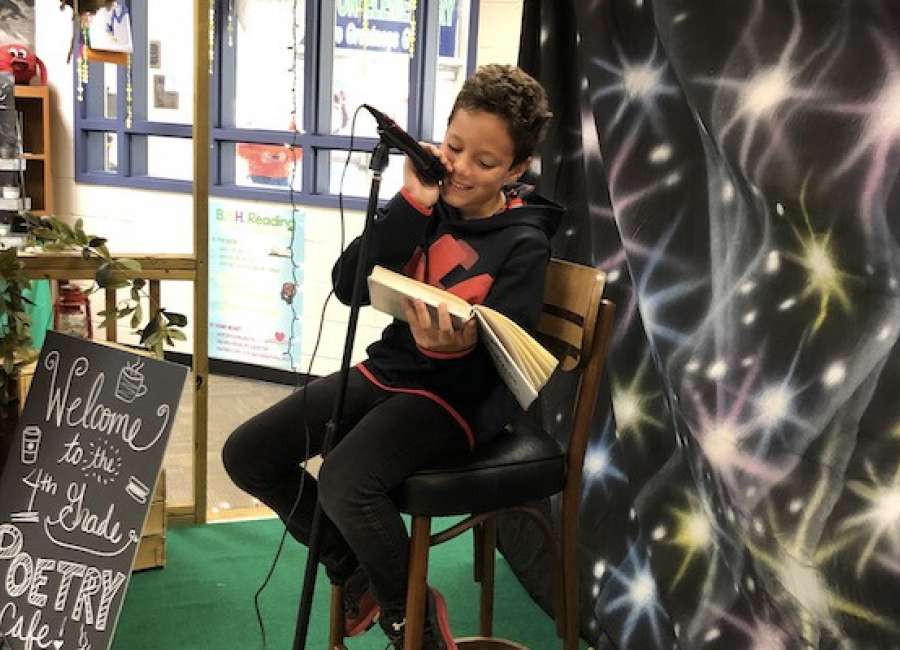 Fourth-grade students at Glanton Elementary School presented poetry at Glanton's own "Starbooks Poetry Cafe."
The idea to create a cafe came about when one of Glanton's fourth-grade teachers, Cathy Drake, came to Librarian Stephanie Landrum wanting to collaborate with her students on their poetry unit, according to Landrum.
"I've always wanted to do a poetry cafe here in the library, so we took that idea and ran with it," Landrum said.
Landrum said she had seen other schools and libraries create "Starbooks Cafes" for different events, and she said she loved the idea.
"We wanted to create a space where students could share and enjoy poems from published poets as well as their own original poetry," she said.
Drake worked on having students read, write and select poetry in her classroom.
Then, students spent their class time dedicated to English in the media center. They had hot chocolate and cookies, and shared their poems on stage.
"Our Starbooks Poetry Cafe was a wonderful opportunity for students to showcase the things that they learned about poetry, including universal themes and emotions," Drake said. "Every single fourth-grade student chose to participate in reading a poem in front of their peers. It was heartwarming to see the students encouraging each other with snaps of appreciation after each poem was read."