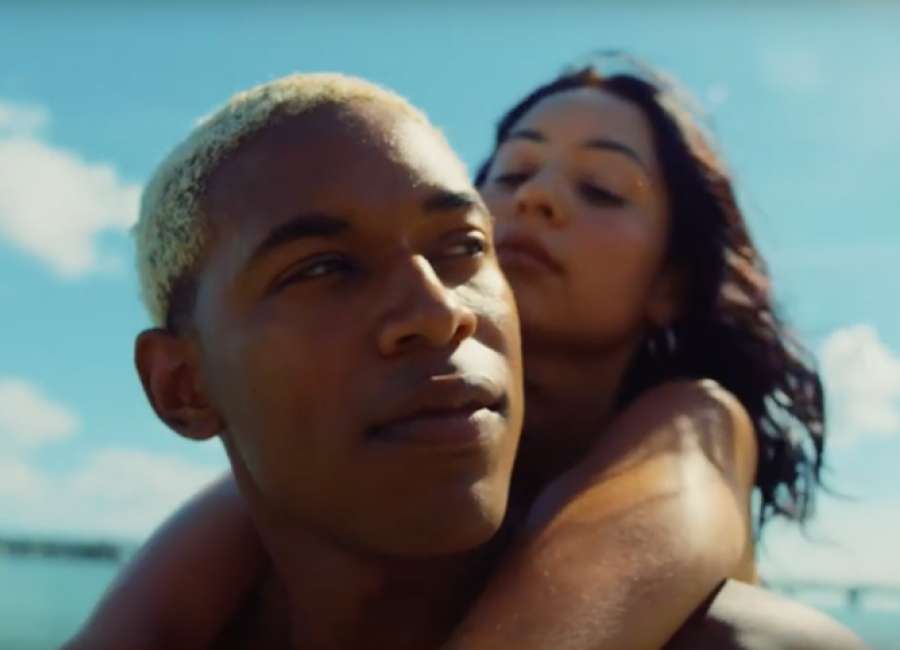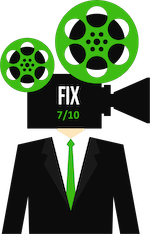 Review By: Jonathan W. Hickman
Review Rating: 7/10
Bursting onto the film scene in 2015, writer/director Trey Edward Shults impressed critics with his super low budget drama, "Krisha." Set around a Thanksgiving dinner, it was an intense drama that played like a horror movie. With the holiday upon us, "Krisha" would be a nice departure from typical festive fare. But be warned, it's not a pleasant viewing experience.
After exploring another family dynamic with 2017's post-apocalyptic horror "It Comes at Night," "Waves" returns Shults to gritty, realistic drama. The story follows a high school star wrestler named Tyler (Kelvin Harrison, Jr.) as he navigates his senior year. His domineering father, Ronald (Sterling K. Brown), has been pushing Tyler to over-achieve. Testosterone rules the household as the two train continuously. But when Tyler injures his shoulder, he's hesitant to break the news to dad.
"Waves" boasts a running time of two hours and fifteen minutes. While it's certainly not the longest film in theaters this weekend (that honor goes to Scorsese's "The Irishman"), this one feels long. A split-narrative, part one focuses on Tyler's story, and part two tells us about his little sister Emily (Taylor Russell). Lording over both characters is their tyrannical father. There is no doubt that Ronald means well. But he can go too far. At one point, he forcefully tells his prized son that he has to work harder than everybody else just to succeed.
The family structures present will be well-known to many viewers. Shults' script doesn't make any glaring false steps. However, it takes its sweet time to develop. Tyler and Emily are interesting enough, but the meandering approach weighs things down. In the film's second half, Lucas Hedges (Oscar nominee for "Manchester by the Sea") shows up as Emily's love interest. They take off on a road trip that is like a completely different movie altogether.
It's Shults commitment to telling the whole story, every bit of it, that frustrates. And he leans heavily on his talented cast to hold audience attention. Harrison, who was so good in this year's little-seen "Luce," convinces as the troubled Tyler. And that story alone would have been enough to carry a feature. Russell is very good as Emily, but her account makes for a lower-key concluding act. Playing Robert, Brown is likely to receive some awards consideration. His ardent patriarch will resonate with viewers. When things go wrong, Brown shows authentically us a father's guilt and sadness.
Elevating the drama of "Waves" is the unique cinematography of Drew Daniels. Having done so much with so little when lensing "Krisha," Daniels has continued his fruitful partnership with Shults. This time, he experiments with aspect ratio, filming some scenes in Academy (a narrower format approximating 4:3) and in traditional widescreen. Such aspect changes have become common (it's used wonderfully in the upcoming "The Two Popes"). Daniels and Shults also make keen use of color and light leaks that fade in and out, transitioning from shot-to-shot and scene-to-scene. It's lovely if maybe a little overworked.
Finely made and conscientiously told, "Waves" presents an unadulterated family tragedy.
****
A RottenTomatoes.com Tomatometer-approved critic, Jonathan W. Hickman is also an entertainment lawyer, college professor, novelist, and filmmaker. He's a member of the Atlanta Film Critics Circle, The Southeastern Film Critics Association, and the Georgia Film Critics Association. For more information about Jonathan visit: FilmProductionLaw.com or DailyFIlmFix.com