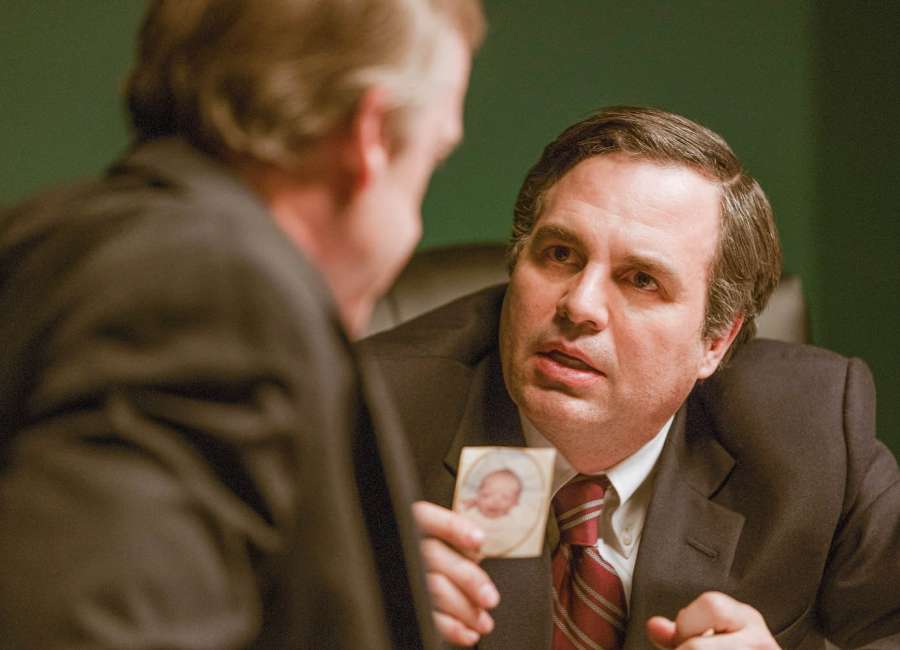 Review By: Jonathan W. Hickman
Review Rating: 6/10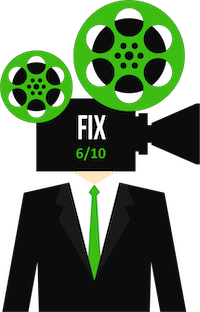 Director Todd Haynes' earnest, engaging courtroom drama is an exercise in legal tedium. It's a solid effort, but because the film is so meticulously grounded, viewer attention may wander.
"Dark Waters" is based in part on a 2016 New York Times Magazine article entitled "The Lawyer Who Became DuPont's Worst Nightmare." The story is told exclusively from the perspective of lawyer Rob Bilott (played by Mark Ruffalo).
A gifted Cincinnati attorney, Bilott led the charge against DuPont in a complex litigation involving water contamination in Parkersburg, West Virginia. In real life, his efforts in court against DuPont continue.
In the movie, Bilott is inspired to take up the cause when he's visited at his big-city law firm by angry and disagreeable farmer Wilbur Tennant (Bill Camp). Tennant has lost nearly all his livestock to a mysterious disease, documenting the progression on video.
Initially, Bilott thinks he can appease the farmer by contacting DuPont, a potential firm client, and gathering comforting information from an EPA study. However, as he digs into the matter, Bilott discovers that DuPont is hiding something.
Much of the film is devoted to the details of the legal case. We vividly learn about the painful discovery process. As Bilott pushes for answers, DuPont inundates him with truckloads of documents. Tripping through the history of the multi-billion dollar corporation is revealing, but also all-consuming.
The stress causes problems for Bilott at home. His wife, Sarah (Anne Hathaway), who is also an attorney, is initially supportive, but as years go by, her husband's obsession takes its toll.
What could have been "Erin Brockovich" devolves into an exacting portrait of a man fixated on righting a wrong. The plodding focus is never dull, but it's not very exciting, as Bilott is shown reading and reviewing papers throughout much of the movie. Sure, there are tense moments, when the obsessed lawyer's fears manifest themselves.
Similar to a critical scene in this month's "The Irishman," we get Bilott in a parking garage after a difficult deposition sweating bullets as he apprehensively turns the key in his vehicle. But this is a subjective fear, and nowhere in the film are there thriller elements typical of standard Hollywood fare. While, on the one hand, this meditative and detailed approach is refreshing, on the other hand, it might frustrate some audience members hoping for excitement.
Ruffalo also serves as one of the film's producers. He's excellent as the troubled Bilott, caught between his obligations to his family and his innate sense of justice. Ruffalo plays the attorney as an unassuming, bookish fellow, who can be resolute when required.
Ruffalo transforms physically by hunching over and pursing his lips in a concerned or befuddled expression. He certainly doesn't convey the image of a man of action, but as we learn here, Bilott's work was ground-breaking.
Anne Hathaway seems miscast as the sturdy wife. She's always great, but there's little chemistry with Ruffalo, especially in his reduced characterization. We do get some entertaining period hair changes as the years' tick by, but Hathaway's work isn't particularly standout.
The more mainstream "Dark Waters" narrative is a departure for Oscar-nominated director Todd Haynes. Working with his regular cinematographer, the Oscar-nominated Edward Lachman, Haynes populates the film with subdued colors and very soft focus. The look the two achieve is in stark contrast with the deeply saturated images of the excellent
"Far from Heaven" or their beautiful looking 2015 feature "Carol." The purposely drab visuals appropriately reveal forlorn West Virginians that have been victimized by the misguided activities of a corporate behemoth.
Not quite a thrilling legal thriller, "Dark Waters" is a fascinating and dramatic story about a real-life crusader whose important work is on-going.
****
A RottenTomatoes.com Tomatometer-approved critic, Jonathan W. Hickman is also an entertainment lawyer, college professor, novelist, and filmmaker. He's a member of the Atlanta Film Critics Circle, The Southeastern Film Critics Association, and the Georgia Film Critics Association. For more information about Jonathan visit: FilmProductionLaw.com or DailyFIlmFix.com