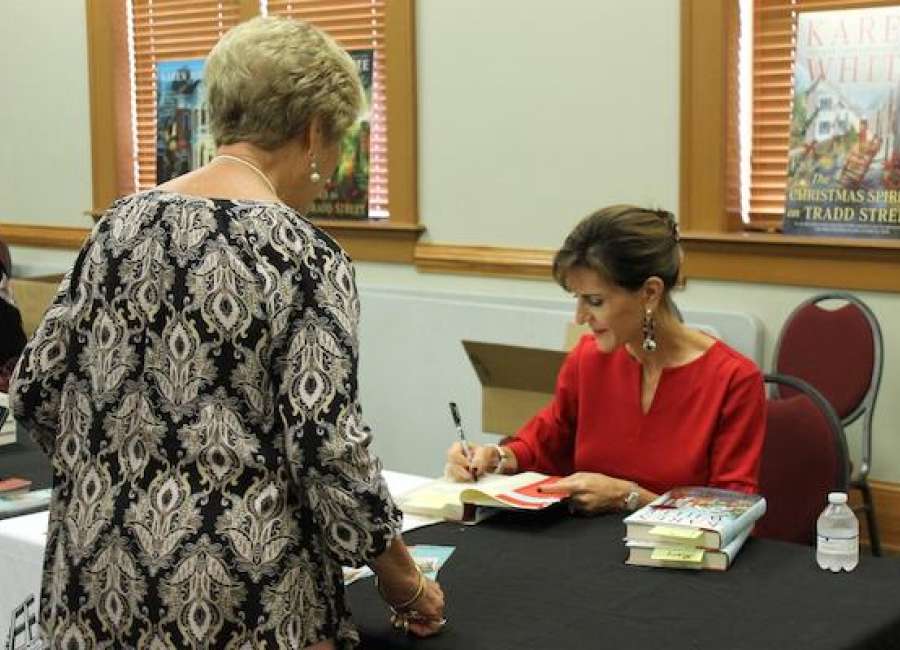 The Christmas season is nearly upon us, and the Newnan Carnegie Library has several events planned to get you in the holiday spirit.
Each of their events are free, but registration is required. You can register for the events by calling 770-683-1347 or online at www.eventbrite.com .
Thursday, Dec. 5, Carnegie Cinema Christmas Edition
The Carnegie Library will host a showing of a holiday, cult-classic movie at 2:30 p.m. Enjoy a relaxing and hilarious afternoon including drinks, and of course, popcorn! The movie is rated PG. For more information or hints at the movie's title, call the library at 770-683-1347.
Thursday, Dec. 5 - Sunday, Dec. 8, Book Fair at Barnes and Noble
There will be a Book Fair for the Carnegie at the Newnan Crossing Barnes and Noble, with proceeds supporting the Newnan Carnegie Library Foundation.
The foundation will receive a percentage of the sales from the four days when shoppers check out with their special code. The money raised will help library staff purchase new books, according to Newnan Carnegie Library Foundation Board Member Katie Brady.
The code, #12569455, can be used at any Barnes and Noble store and online at no cost to the customer.
In addition, the Carnegie will host a special storytime at Barnes and Noble in Newnan, Dec. 6, at 10 a.m. There will be singing, dancing, reading books and a craft.
Thursday, Dec. 12, Hometown Novel Nights
The next Hometown Novel Nights will be Dec. 12 at 6:30 p.m., and it will have a Christmas theme. Authors Jedwin Smith, Larissa Reinhart and T. M. Brown will be on the panel moderated by Steve McCondichie.
The authors will be sharing about themselves, their writing journey and their books. Christmas treats will be provided, and there will be a holiday celebration during the event, according to Carnegie Director Susan Crutchfield.
Southern Fried Books will be there to handle book sales.
Friday, Dec. 13, Polar Express PJ Party
Wear your pajamas to the Carnegie to drink hot chocolate and decorate a holiday cookie before watching "The Polar Express." Cookie decorating begins at 5:30 p.m., and the movie will start at 6.
Thursday, Dec. 19, Cookie Swap and Book Tasting
Discover a new genre of book you haven't read before while tasting different cookies. Participants will be able to check out some new books and cookie recipes while completing tasting notes about their experience.
Bring at least two dozen cookies to swap and share; the event will begin at 2:30 p.m. Books will be able to check out after the program.
"I am most looking forward to our Cookie Swap and Book Tasting program on Thursday, Dec. 19. I am excited to share one of my favorite recipes with our patrons and try theirs as well," said Senior Carnegie Assistant of Adult Programs, Brittany Partington. "Just as we can get in a baking rut of making the same recipes, we often read the same genres of books. I hope to broaden our patrons' horizons with new book choices for them to enjoy in a fun, laidback format."