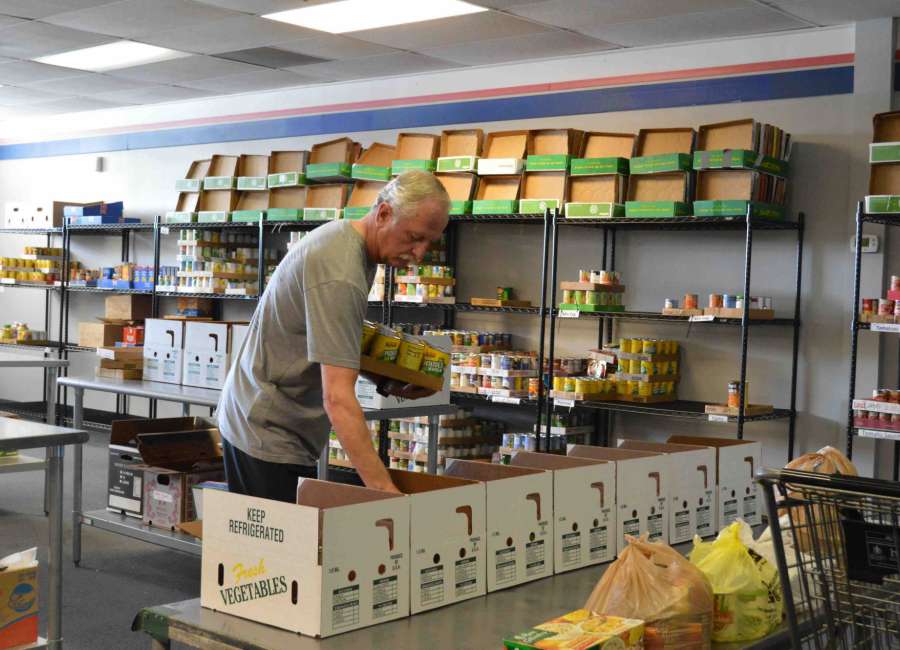 The 36th annual Coweta Can-A-Thon is in full swing, and the public drop off will be, as always, the Tuesday after Thanksgiving.
Two public drop-off sites will be open Dec. 3 for Cowetans to bring their cans and boxes and bags – or their wallets. Donations of all manners of non-perishable foods – not just those in cans – are collected to stock the Coweta Community Food Pantry for the year.
Monetary donations are also needed, which are used to help food pantry staff purchase needed items throughout the year. Some items, such as meat and peanut butter, have to be purchased year-round, once the Can-A-Thon's bounty starts to run low.
The drop-off points will be manned from 7 a.m. to 7 p.m. by volunteers from the Newnan Junior Service League, usually with a few helpers from local schools and organizations. The locations are North Court Square in downtown Newnan, and beside Morgan Jeweler's at Thomas Crossroads, in the Goodwill-anchored shopping center.
Hopes are to top last year's total of 212,000 cans, said Adrianne Philpott, event co-chair for the Junior League. Monetary donations are calculated at three cans per dollar.
The Junior League has been running the Can-A-Thon since its beginning – and the food pantry grew out of the food drive.
Items and money collected during the annual event help stock the food pantry year-round.
The need in Coweta continues to be high. In September, there were 45 new families who came to the food pantry for food assistance that had never come before, said Coweta Community Food Pantry and One Roof Executive Director Frankie Hardin. Coweta residents can get a food box once a month.
Hardin said about two-thirds of the clients are regulars who come most months and one-third will come as they need it or have never come before. Many of the regular clients are senior citizens who can't make ends meet on their retirement payments.
Coweta County Schools are always the biggest contributor to the Can-A-Thon, and the schools wrapped up their collections before Thanksgiving break. Local businesses, organizations and daycares also collect items.
The Can-A-Thon's biggest sponsors are the school system, 92.5 the Bear and the new Chick-fil-A on Poplar Road, which donated reward cards to the top three classes at the elementary, middle and high school level, Philpott said.
The shelves get pretty bare at the food pantry around late October and early November. Some local organizations, including Yamaha, have already brought in their donations, and that has helped to restock the shelves, said Hardin. Folks from Yamaha called and asked exactly what was needed.
"Right now, we're in pretty decent shape," Hardin said. "Once everything comes in next week, we'll be great."
Some of the needed items that aren't donated as frequently are boxed cereals, canned meat such as tuna and stew, and canned fruit. Pasta and rice mixes are also a great item to put in food boxes, Hardin said.
When clients come in and have pets that need food as well, the pantry likes to be able to give out pet food. Right now cat food is needed, she said.
Once all the food items are delivered, they have to be checked for expiration and sorted – and that takes some time.
Volunteers will be spending the next several Saturdays sorting. Hardin said organizations or individuals can come out almost every Saturday in December, January and February to help get things sorted. If you'd like to come out on a Saturday, contact Hardin at director@oneroofoutreach.org to get scheduled.
For more information on the Coweta Community Food Pantry visit the pantry's Facebook page or Oneroofoutreach.org, or call 770-683-7705.