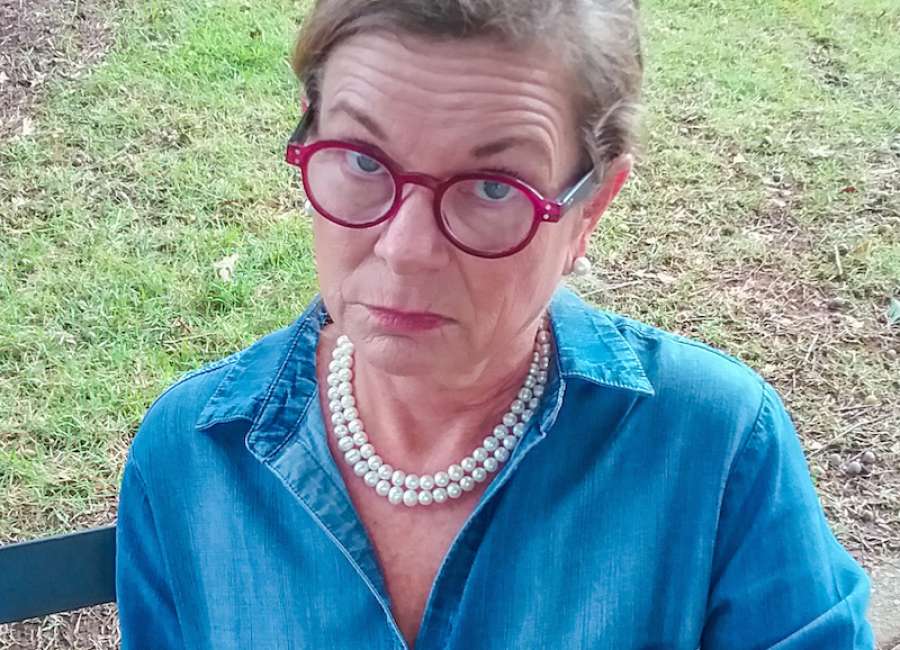 Dear Miss Pearl,
I lose my religion going to the Post Office. There is almost always a long line, one or two "windows" are closed, and the employees don't seem to be in any hurry. You would think they would have more people working during the holidays.
I don't see a question here so I am assuming you just need to get this concern off of your chest. Many people share your opinion but the only thing I can share is the famous quote, "It is what it is" (which applies to most government agencies).
One of the best-kept secrets is to use the Post Office in downtown. Yes, finding a parking space may cause you to lose your religion, but you will be in and out in a jiffy. And chances are that you will always see someone you can visit with while waiting your turn!
Dear Miss Pearl,
We had a lovely time hosting 29 members of our family for Thanksgiving. The food and fellowship, along with lots of laughter, warmed my heart. After everyone had left I realized that three of my Precious Moments figurines were missing. I am sickened to think that someone in my family would steal from me.
Let's not be too hasty in accusing someone of stealing or this may have been your last family gathering!
Possibly a child was playing with them and neglected to return them to where they found them? In other words, check under all beds, in closets, and the treasured Tupperware cabinet. When you have turned your house upside down and not found the figurines, you should send a group text or email explaining the mysterious disappearance.
Maybe they ended up in a diaper bag, book bag, or purse. Do not accuse anyone of stealing your Precious Moments. You need to remember that the real precious moments in our lives are spent with family and friends, not with figurines. Oops, forgot to tell you to check the fireplace!
And Another Thing...
Christmas is quickly approaching and we might need some suggestions for getting in the holiday spirit:
1.) Listen to Christmas music
2.) Do not drive to Atlanta
3.) Be kind to and thoughtful of others
4.) Watch the Hallmark channel on TV
5.) Go to a church service
6.) Listen to Christmas music
7.) Get your pet a festive sweater
8.) Bake sugar cookies and don't sweat the sprinkles that fall on the floor
9.) Put some money in the Salvation Army bucket; and if my father-in-law is ringing the bell, please give him a hard time!
10.) Wear holiday socks
11.) Avoid Bullsboro
12.) Walk around the Courthouse Square at night
13.) Invite friends over whether you are decorated or not
14.) Do not be a Grinch (joy sucker)
15.) Listen to Christmas music
16.) Don't count calories; eat as many Buckeyes as you like
17.) Sparkle and let your light shine!!
"Miss Pearl," aka Colleen Sprayberry, is one of Newnan's leading authorities on modern etiquette. She gladly lends her advice to everyone whether they want it or not, because, "After all, it's all about the children and setting a good example for them." Her videos are available on her Facebook page and YouTube channel. She can be reached at misspearl678@gmail.com .