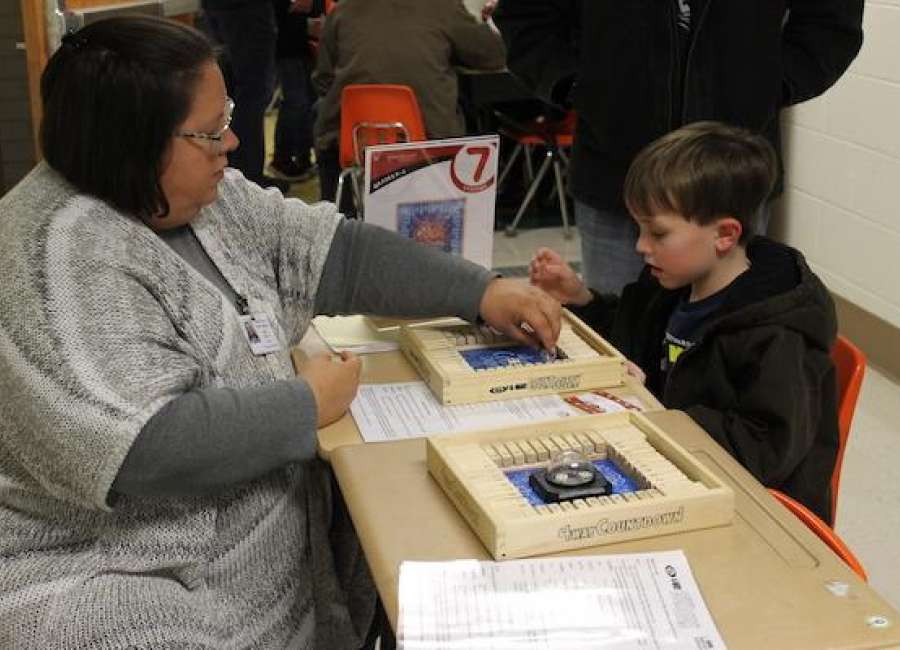 Arnco-Sargent Elementary School held their first "Mathnasium" night on Nov. 12, where both parents and students could practice their math skills.
Mathnasium is a math-only learning center that helps students, whether they are behind or ahead in math.
Mathnasium provided a variety of math games, including those using cards, blocks and dice, for parents and students to play. Teachers from Arnco-Sargent ran stations where participants could learn the games, according to Arnco-Sargent Principal Vicki Vaughan.
They had sets of games for younger students, from kindergarten through second grade, and for older students, from third through fifth grade. Over 150 parents and students attended the event.
The games taught at the event will help students reinforce math skills such as addition, subtraction, multiplication, division and problem-solving skills.
"We were striving to host a fun-filled night for families and provide simple ways for parents to help their child at home with math skills using dice and cards," Vaughan said.
Food at the event was provided by the Arnco-Sargent Parent Teacher Organization and Providence Baptist Church.