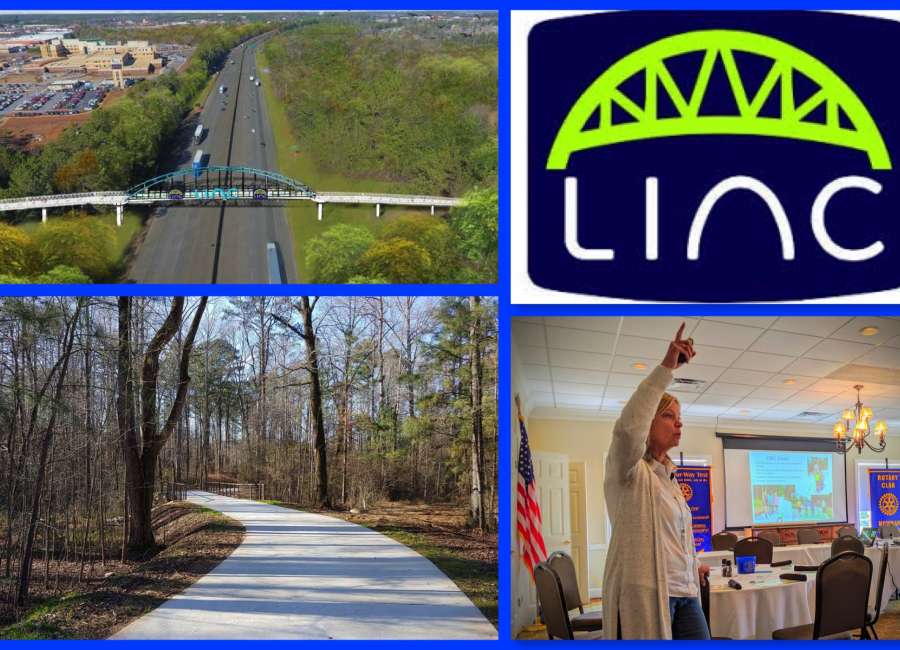 It's been an eventful year for the LINC, and 2020 is shaping up to be even bigger, according to LINC Director Kim Learnard.

In early 2019, the first section of the proposed 25-mile, multi-use LINC trail system officially opened – connecting Newnan Crossing Boulevard to the Nixon Centre, Newnan Crossing Elementary School, and the residential neighborhoods along Highwoods Parkway and Shenandoah Boulevard.
Next year, construction will begin on the next phase, a 3.4-mile section which will connect downtown Newnan to the existing path, which includes a bridge over Interstate 85.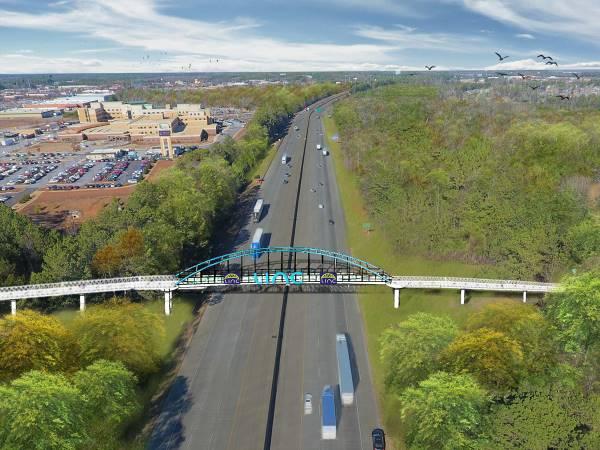 After crossing the interstate, the path will run behind Cancer Treatment Centers of America, into Ashley Park, down McIntosh Parkway, leading back towards CJ Smith Park and ending at the Historic Train Depot.
In remarks to the Rotary Club Friday, Learnard said the linear park continues to enhance the city of Newnan and is being utilized daily by residents who are looking to stay active without the risk of being near the roadway.
The demand for the LINC stems from 2005 and 2016 community studies conducted by Coweta County, which indicated residents' demands for more parks, bike, pedestrian and equestrian paths.
"The top two community amenities are parks and green spaces, and paved trails systems for walking jogging and biking," Learnard said. "It also helps bring a park amenity to areas of the county that otherwise have no close access to a park."
Newnan is one of many communities that are seeing the benefits of linear parks. Learnard said the amenity not only promotes good health and safety, but the economic benefits to the community typically range from a 4:1 to 9:1 return on investment, depending on the community.
Funding of the trail system is made possible through the current SPLOST (special purpose local option sales tax), but in order to complete the 25-mile trail system, Learnard said it's essential that voters support the upcoming TSPLOST.
"Passing the TSPLOST is crucial if we want traffic safety, congestion relief, intersection improvements, and alternative transportation like the LINC," Learnard said.
In early spring 2019, the Friends of LINC group held a block party to celebrate the opening of the path system. "Ready, Set, LINC," held in April, was a massive success and helped boost the awareness and advantages of the linear park, Learnard said.
The group is currently planning a fall event to continue promoting the LINC and get the community involved.
On Oct. 27, "Howloween on the LINC" will be held with a focus on pets and their people. Activities like Trick-or-Treating, a pet parade and costume contest are all scheduled, and the event is free to the public. The event begins at 2 p.m., and the pet parade starts at 4 p.m.
"The LINC allows families an opportunity to take a walk in the woods, get some exercise, and enjoy the great outdoors," Learnard said.
To learn more about the LINC and upcoming events, visit www.friendsofLINC.org