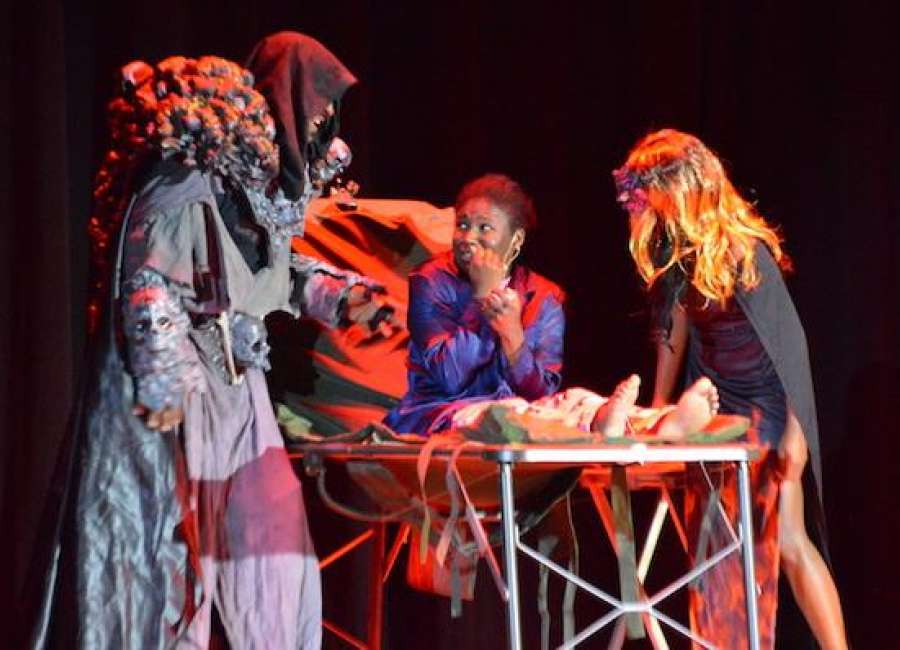 A lone soldier on the battlefield, abandoning hope, experiences a miracle.

It's a story Shandria Sanchez says she hopes will "inspire, uplift and empower the community" through her upcoming production, "Soldiers on the Battlefield," at the Wadsworth Auditorium.
Sanchez is the writer, director and producer of the show, which will be at the Wadsworth Saturday, Oct. 19, at 5 p.m. and Sunday, Oct. 20, at 3 p.m.
She said she depended on her experiences in the Army to help shape the production, comparing struggles like depression, addiction and cancer to weapons, bombs and the battlefield.
It's a powerful message, Sanchez said, and it will enlighten and entertain the audience through powerful portrayals of good and evil.
"We use what I call 'the darkness' to give the audience a visual of how dark forces can come to your mind and get you to completely give up and feel like all hope is lost," she said. "We want the audience to feel that and know that you can overcome those powers that try and get you to turn in the wrong direction."
Sanchez said her inspiration came from her daughter, Shemiah, an athlete who was diagnosed with lupus at age 14.
"She was told she would never play softball again," Sanchez said.
Despite her diagnosis, Shemiah went on to have a record-setting four years on the East Coweta Lady Indians softball team, was selected for the Puerto Rican National Team and played four years at LSU.
"Just to see her faith, strength and determination to overcome all the odds (was inspiring)," Sanchez said of her daughter.
Tickets for "Soldiers on the Battlefield" are $20 and are available at www.soldiersonthebattlefield.e... . Vendors and concessions will be available at the shows.
A limited number of VIP tickets are also available. Those attending are encouraged to wear camouflage. For more information, call 678-416-6411.